Fathers and daughters share a special bond.  A strong relationship between a father and daughter provides a good foundation for the rest of her life.  Ukranian artist Snezhana Soosh illustrates the beauty and special moments in a series of watercolor artwork featuring pastel and earthy colors.   
With an emphasis on daily routines in family life, Snezhana's art showcases special moments between a father and his daughter.  The artist invites viewers to look past the image into the true meaning and the emotion involved.  
"I always wanted to have a tender and loving relationship with my own father, but he didn't know how to show his love so most of the time it was distant and cold," Soosh told the Huffington Post.  "I drew what I lacked and very much wanted – to feel loved and protected by my big papa." 
#1 He teaches her to be kind to others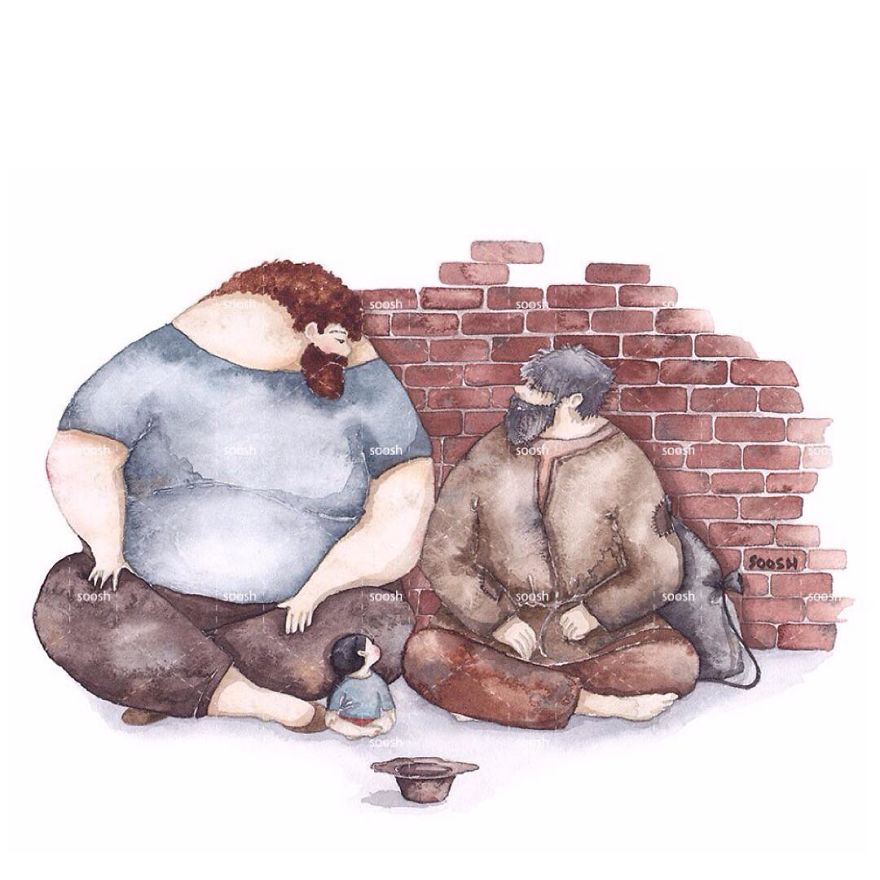 #2 He must protect his young daughter from the problems of the world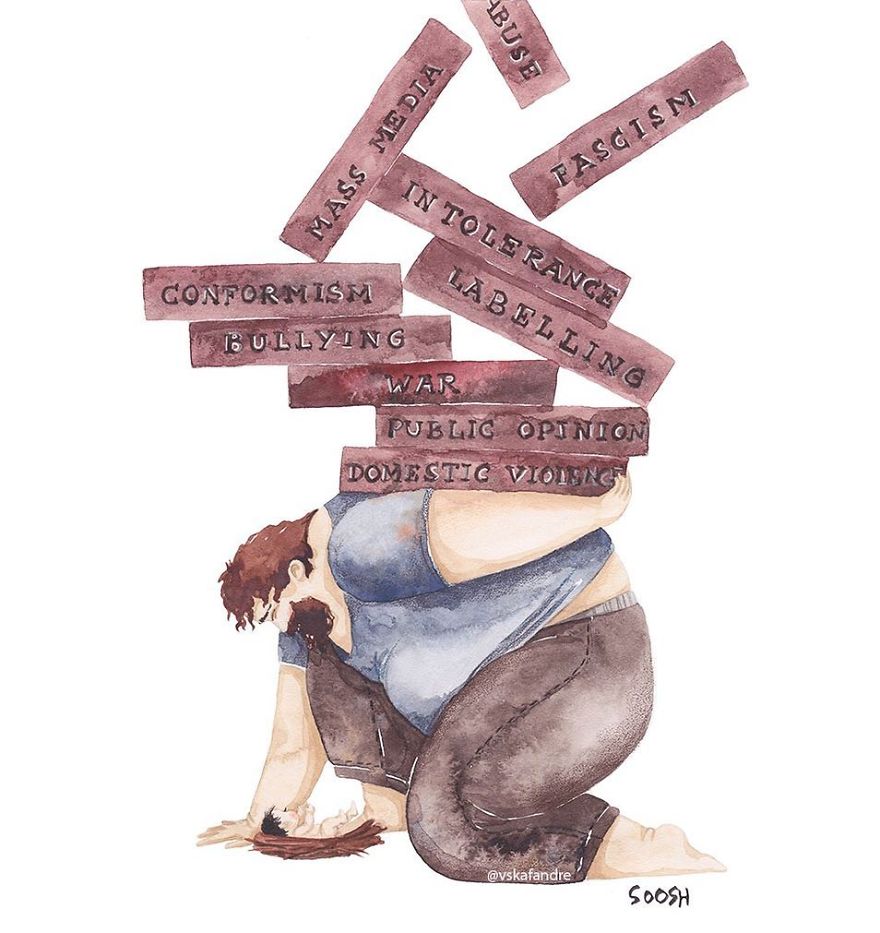 #3 He can feel vulnerable in the comfort of his family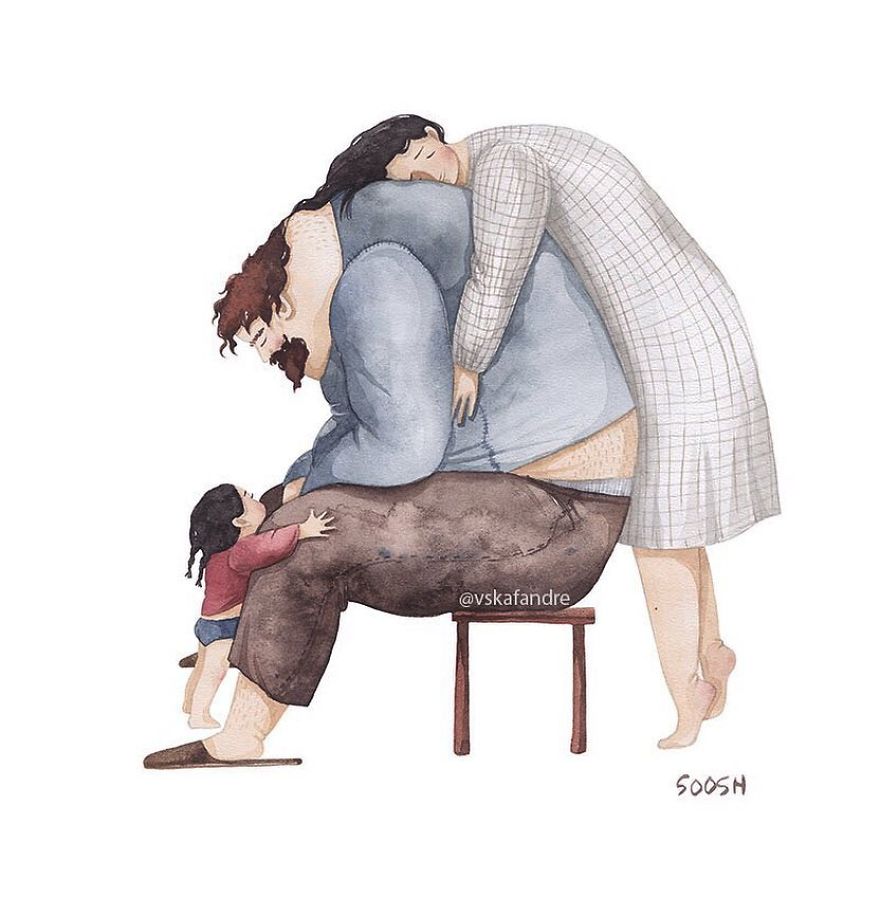 #4 He would do anything to make his daughter happy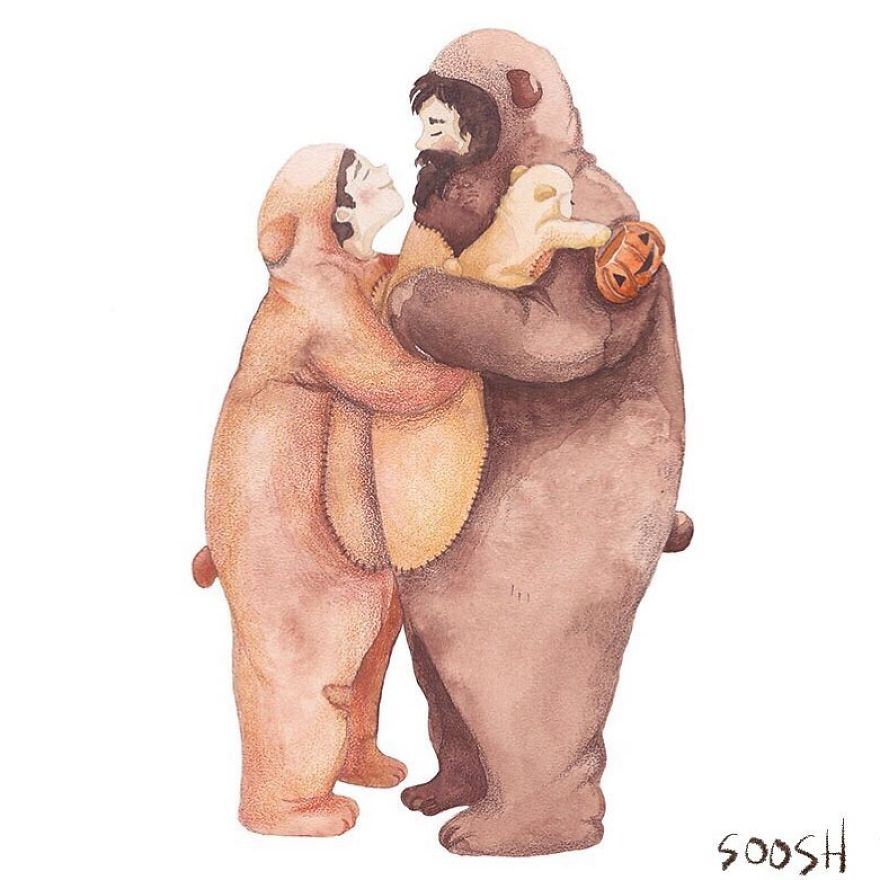 #5 He always looks out for his daughter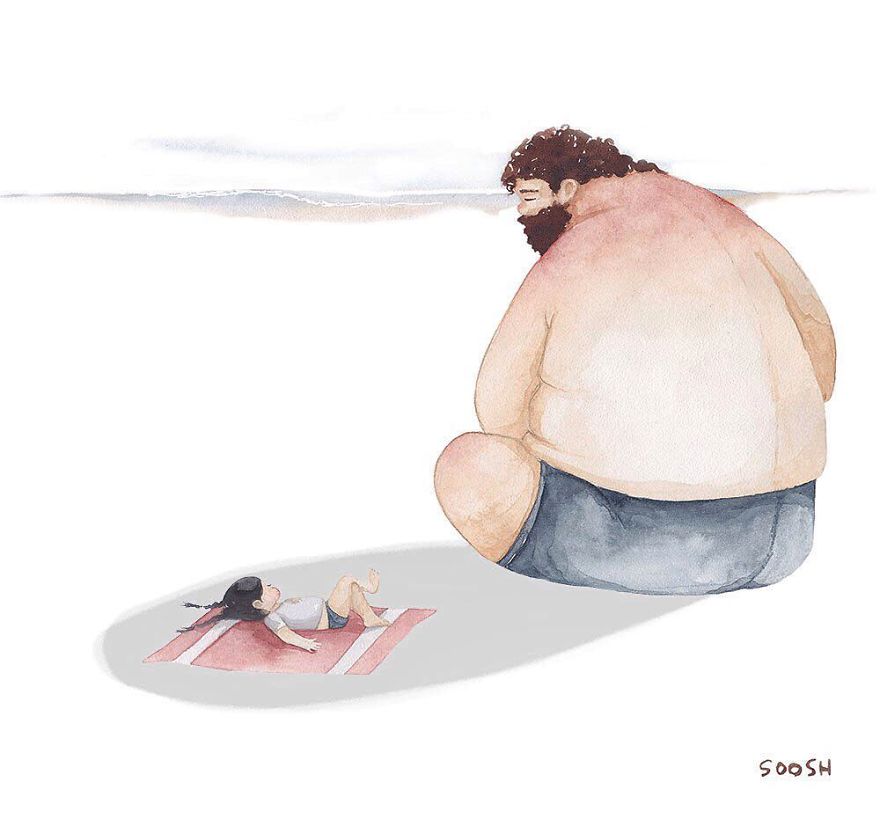 #6 From time to time, a Father must get in touch with his

 
feminine
 

side
#7 He must let his daughter grow up, even if he is not ready for it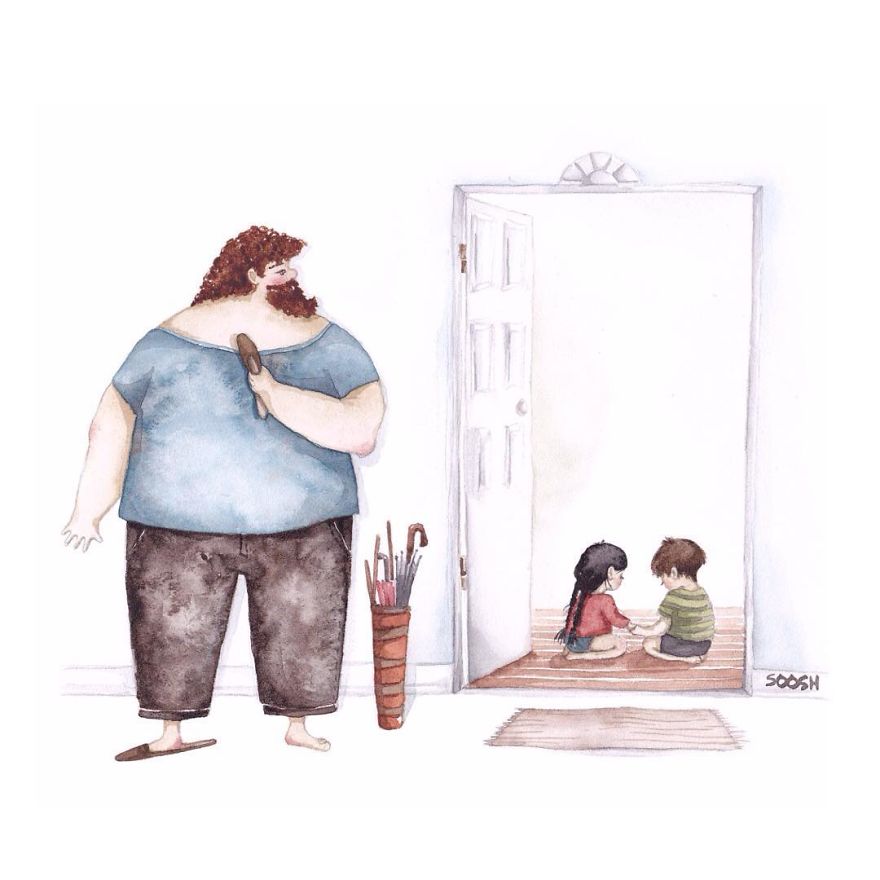 #8 He comes home late from work to find her asleep, waiting for him by the door.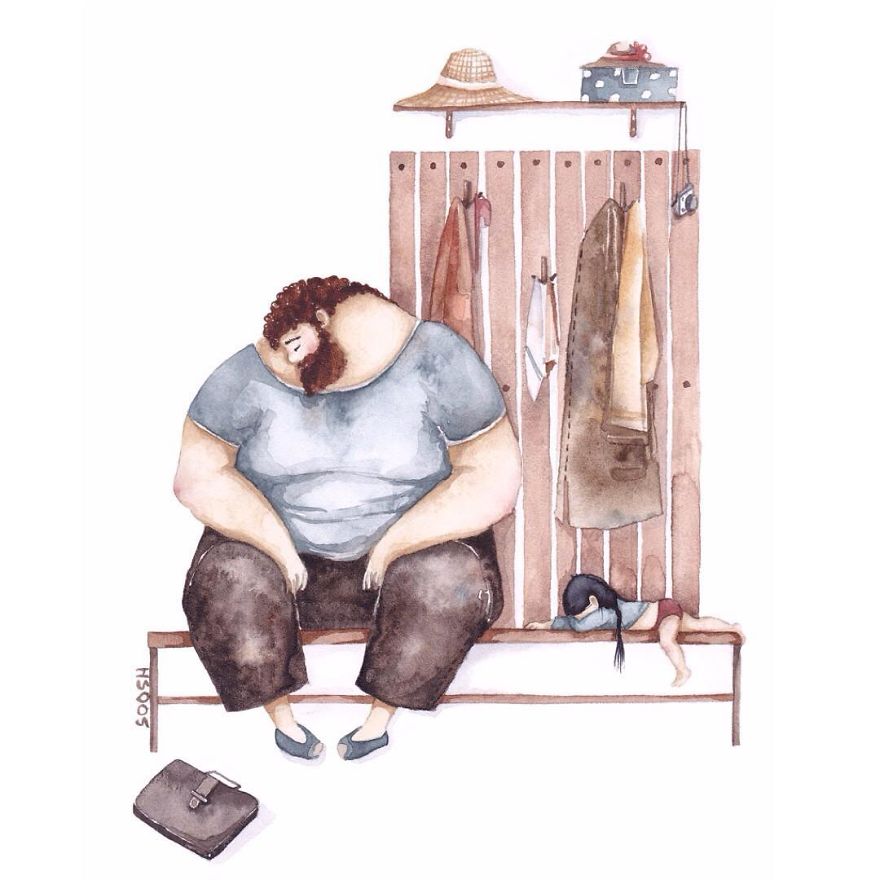 #9 He surprises her for her birthday, but maybe he got a little carried away

#10 He watches her grow up so quickly
#11 He learns a new skill to help her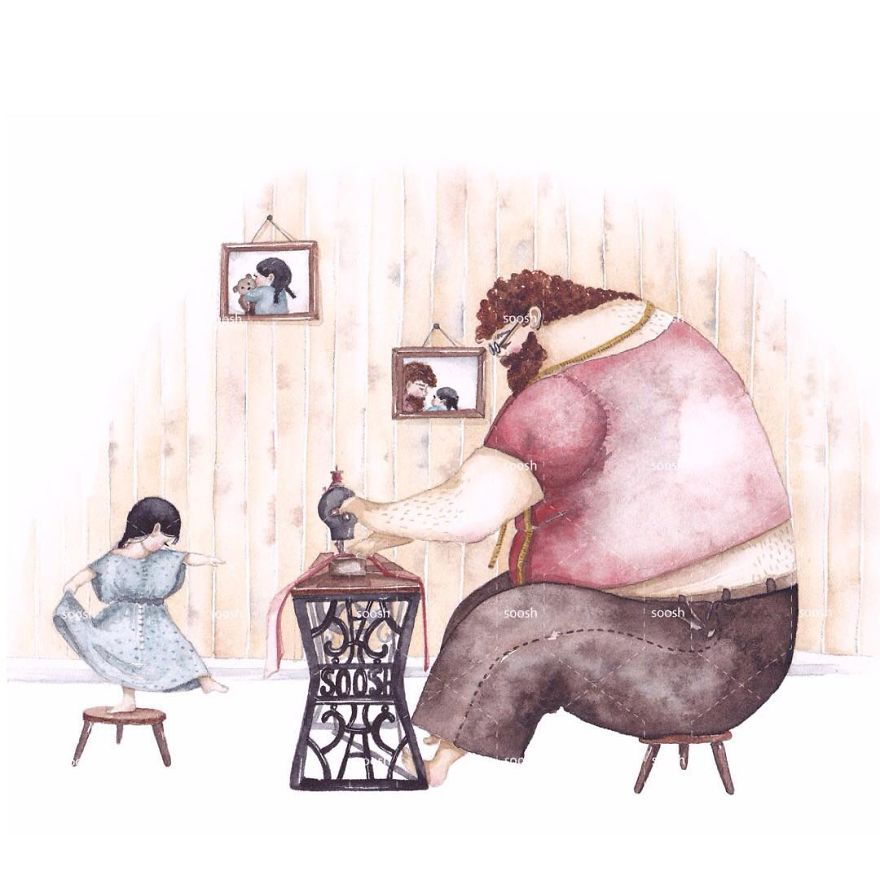 #12 When away from home, you're only a phone call away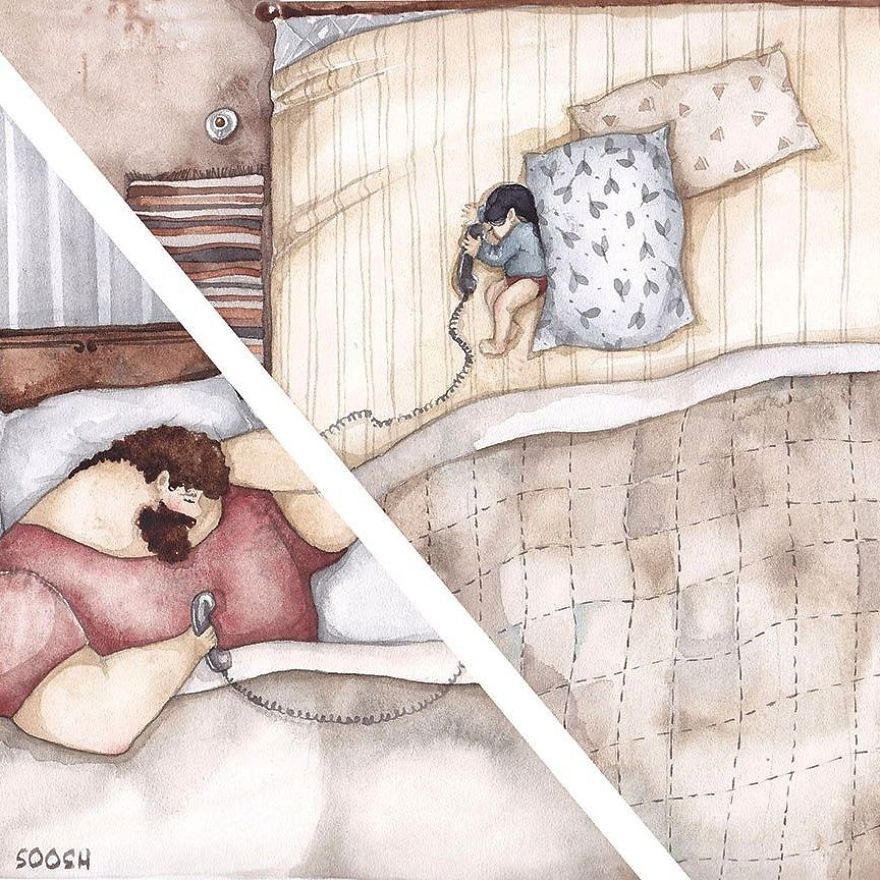 #13 He morns with her and understands her sadness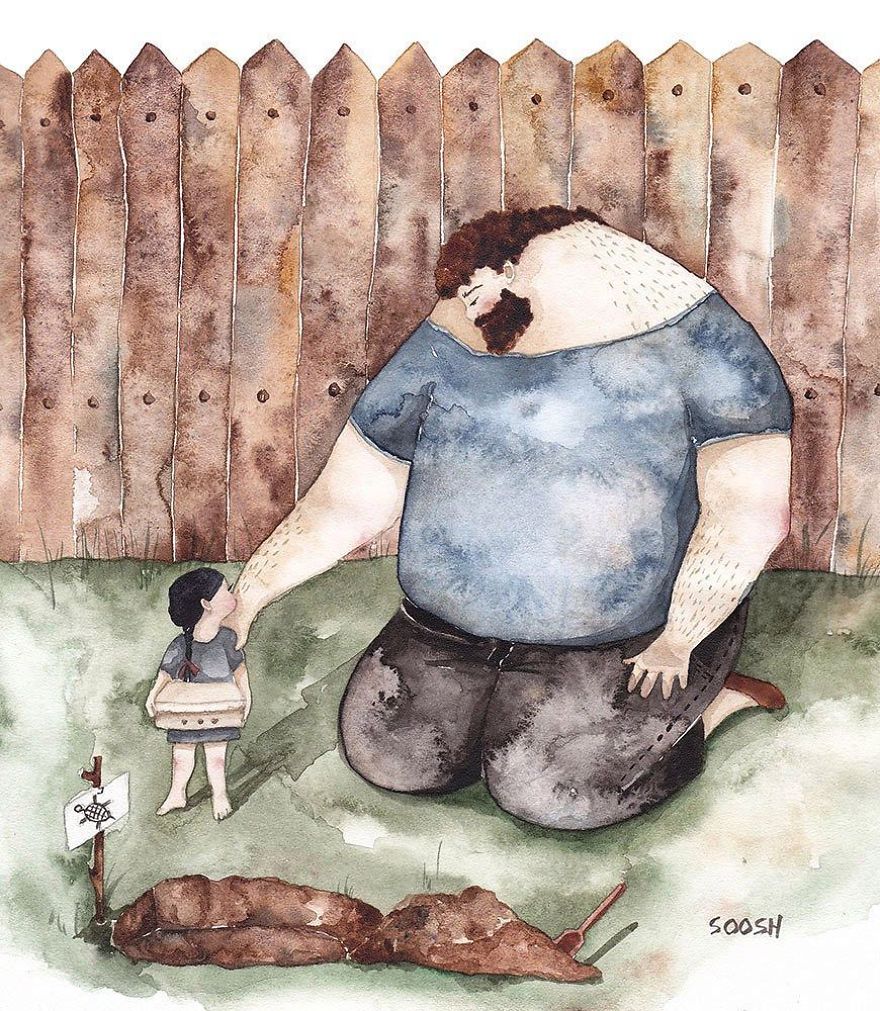 #14 They spend their free time together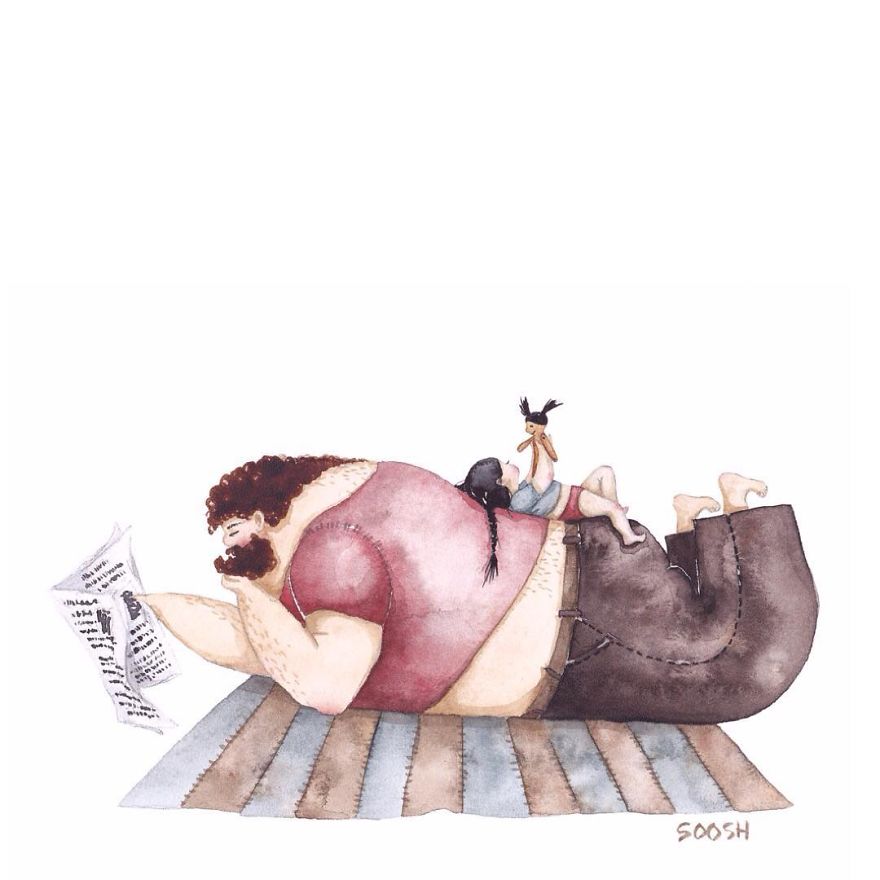 #15 They have fun together spending time with each other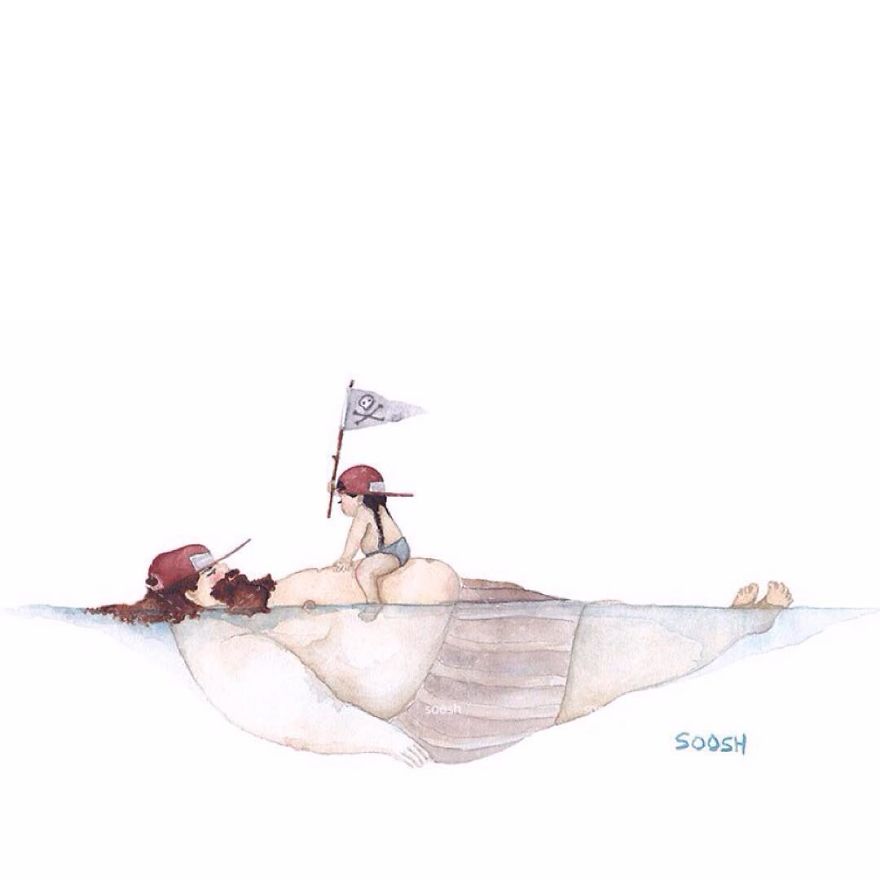 #16 They have a hard time being apart from one another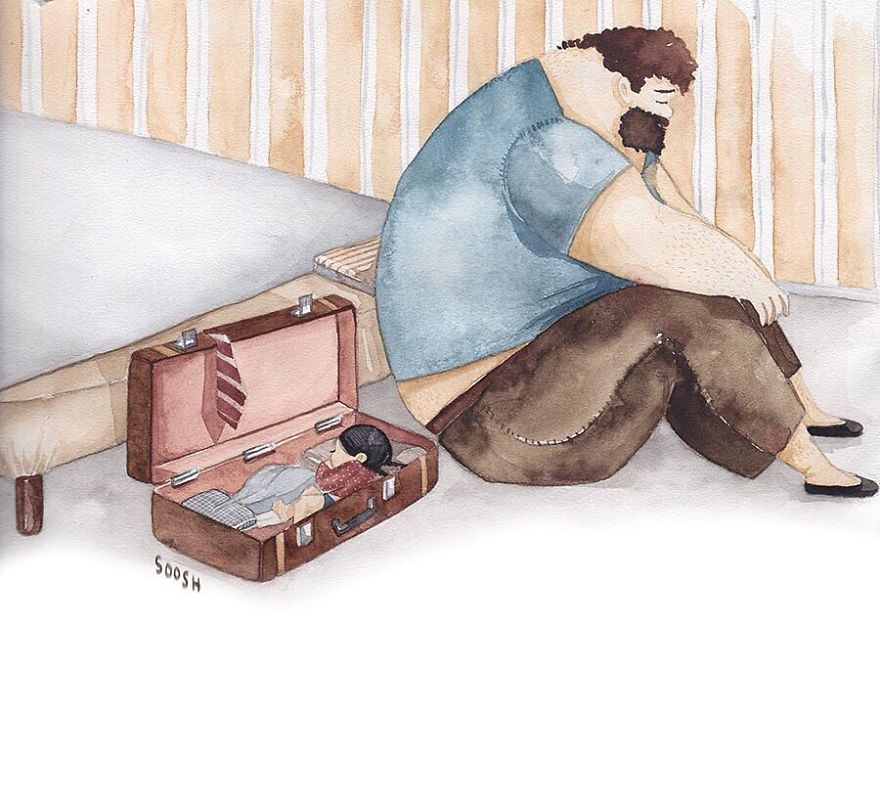 #17 She'll always be waiting for you, wherever you are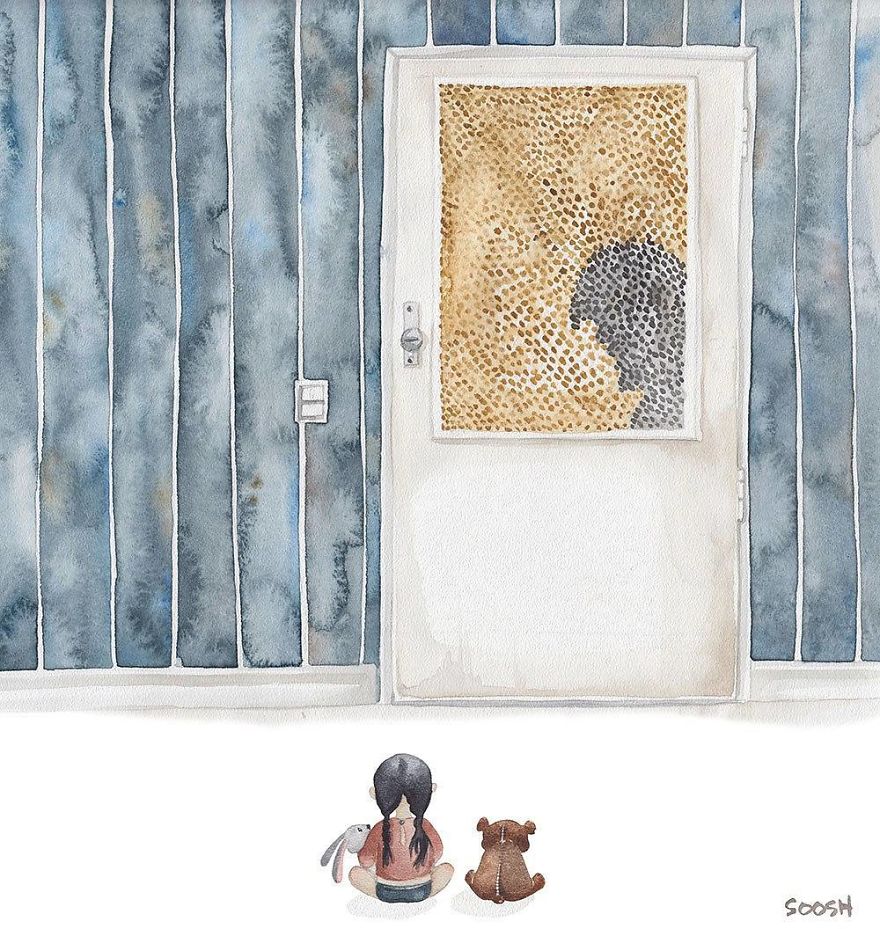 #18 Nap time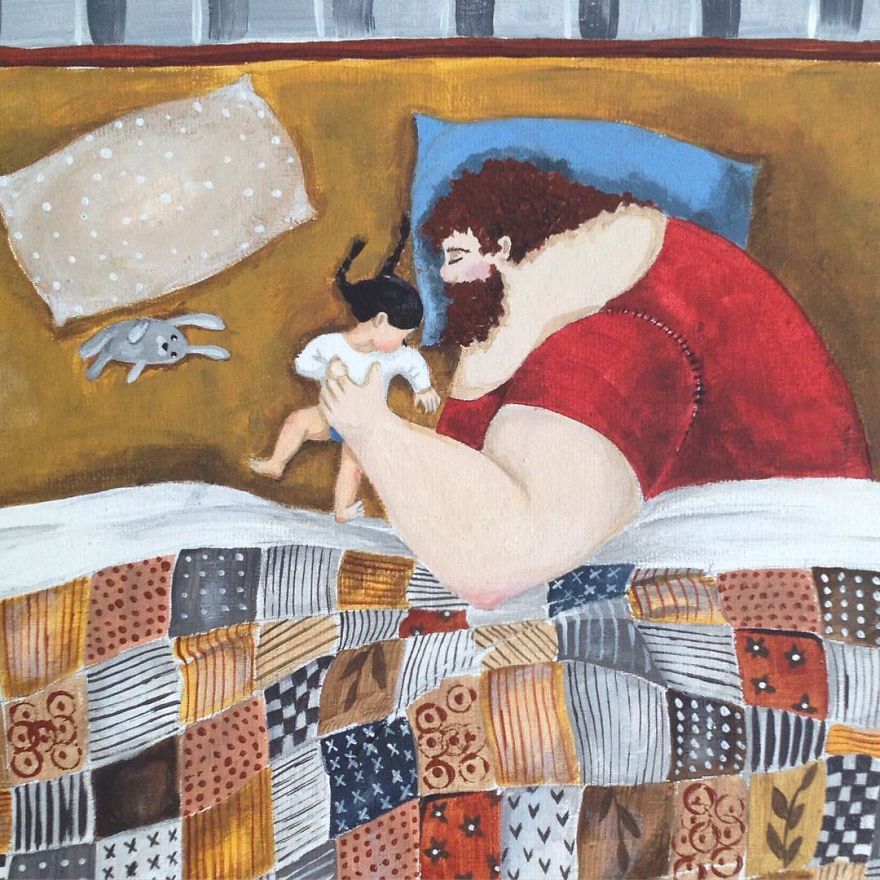 #19 One day he'll look back and cherish the fond memories of his daughter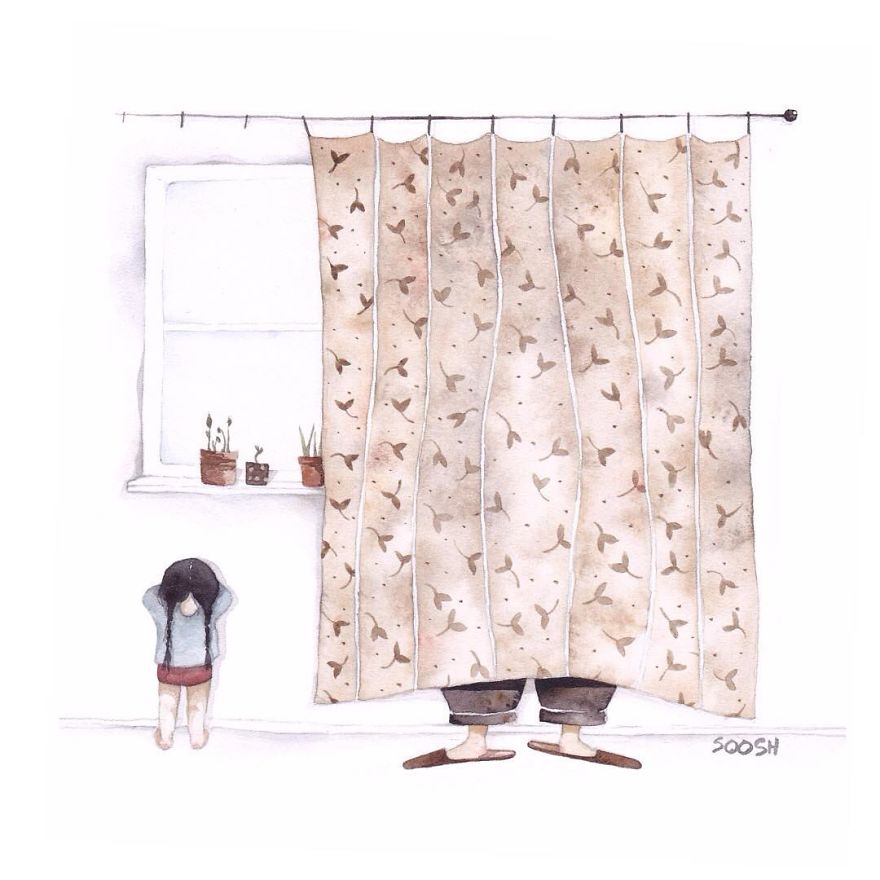 #20 Bath time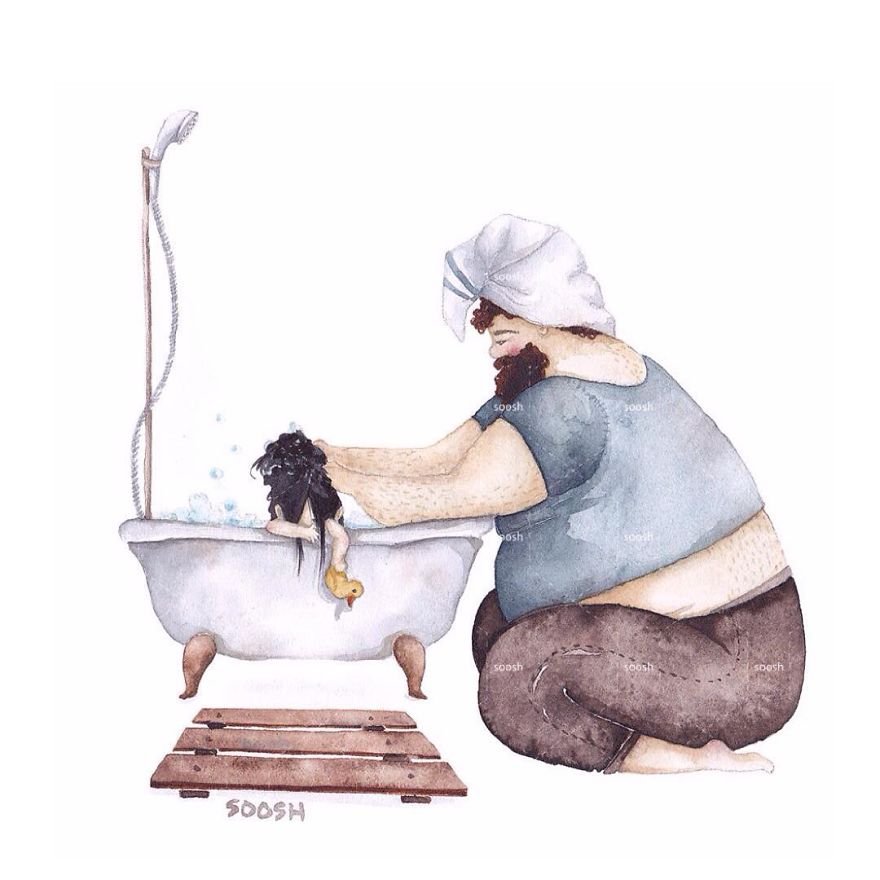 #21 Honey Dos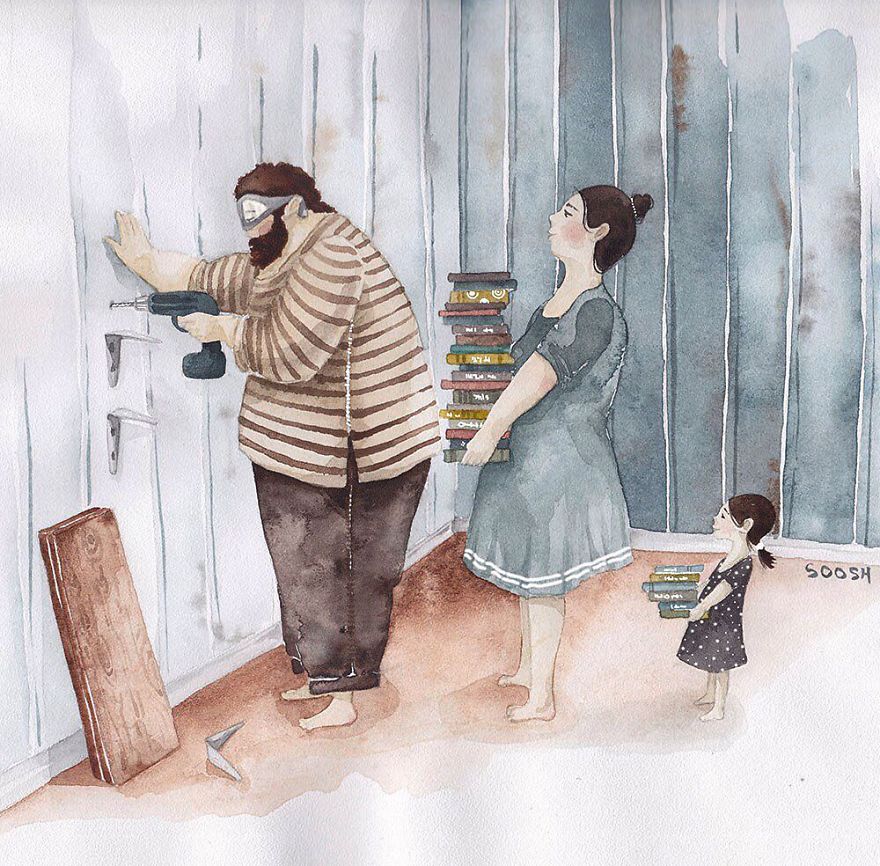 #22 He teaches her to be strong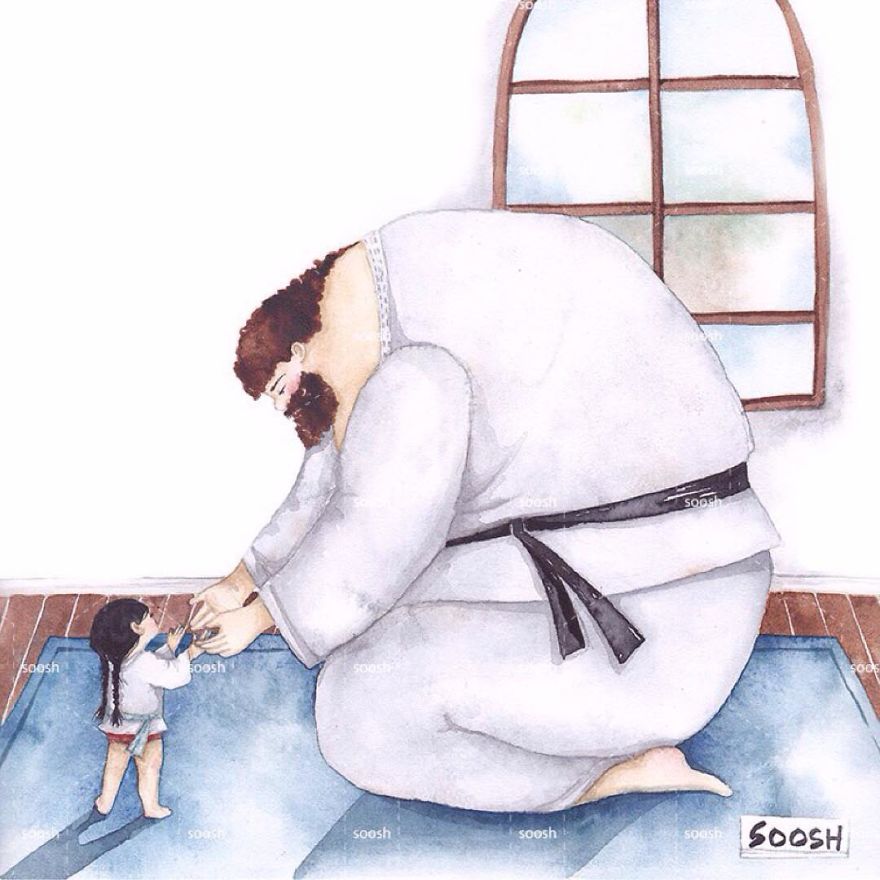 #23 He will cherish her creativity forever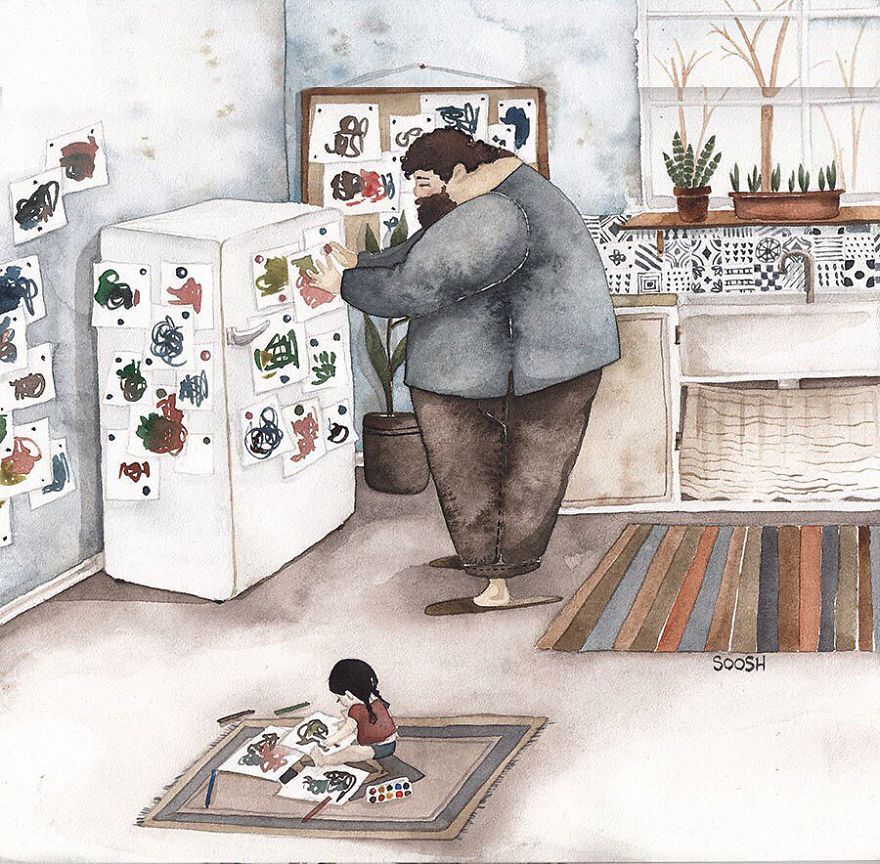 #24 Reading together, wherever she wants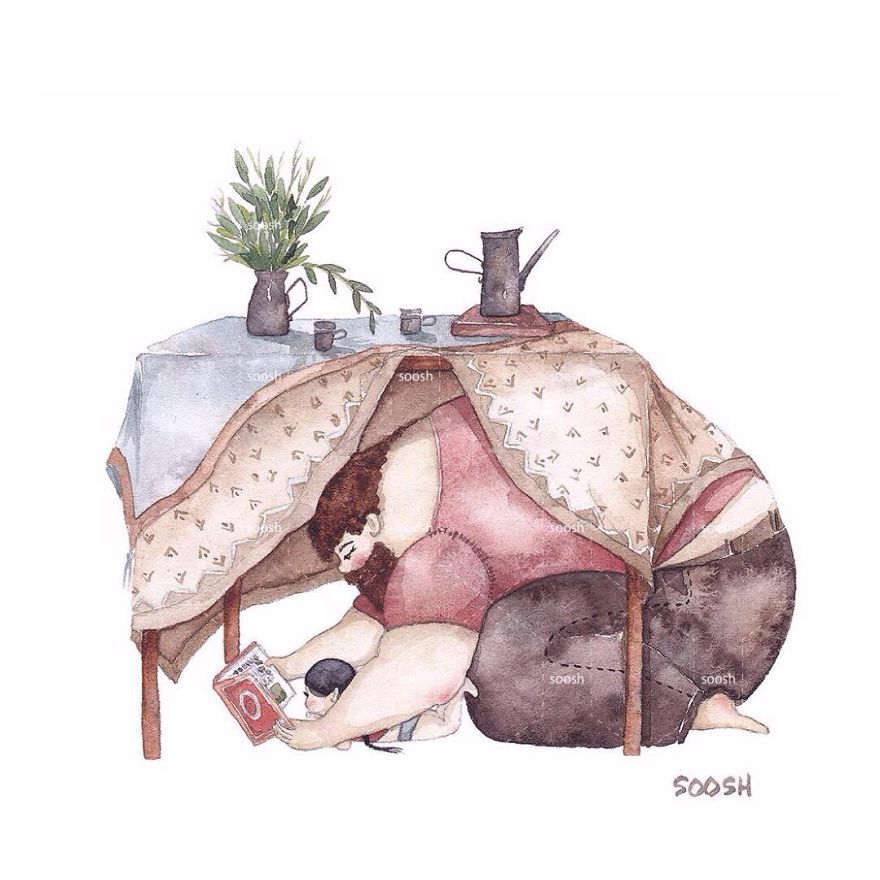 #25 Fathers need help too from time to time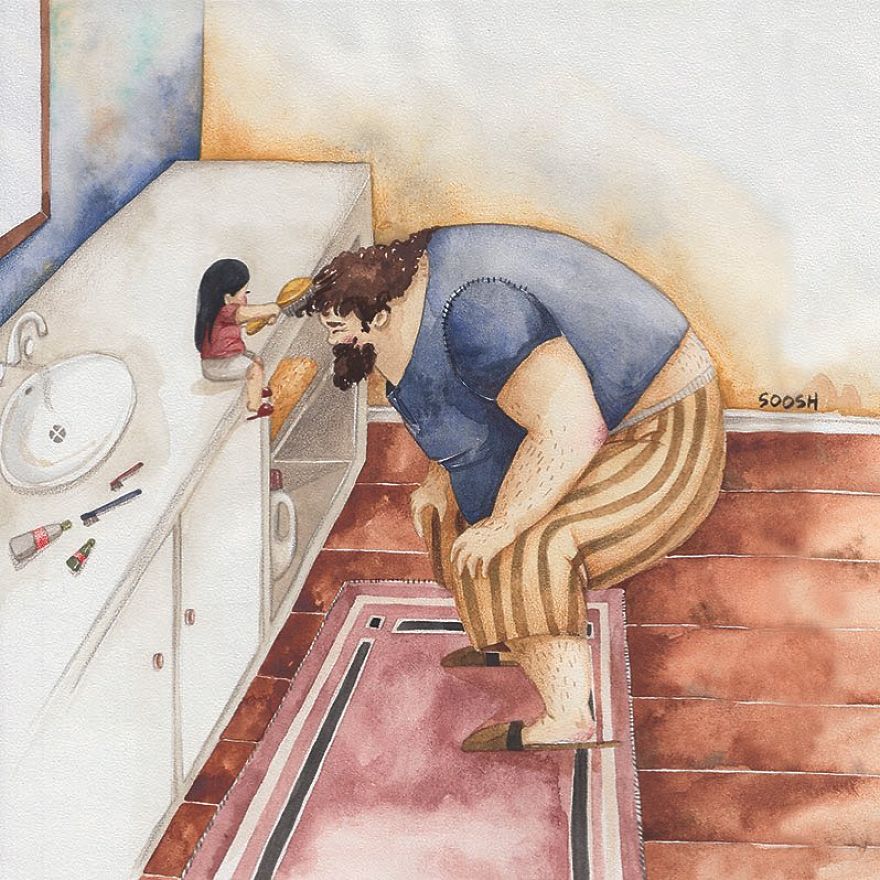 #26 She provides a caring touch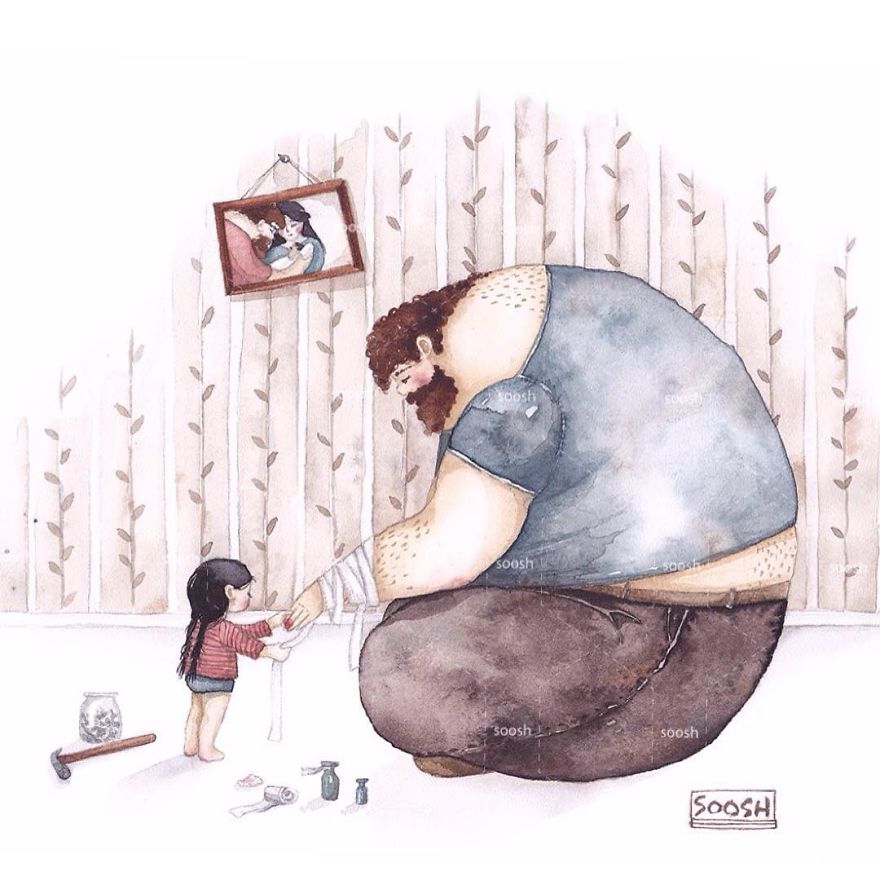 #27 Every father remembers the days when he could cradle his daughter in his hands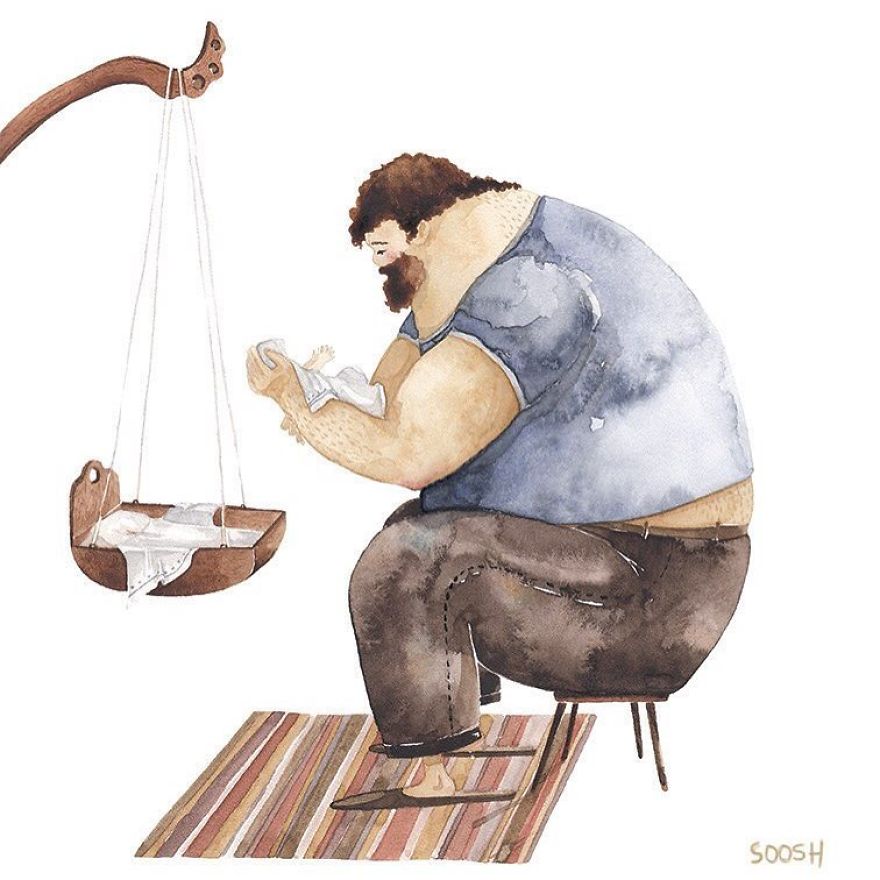 #28 Providing support during the tough times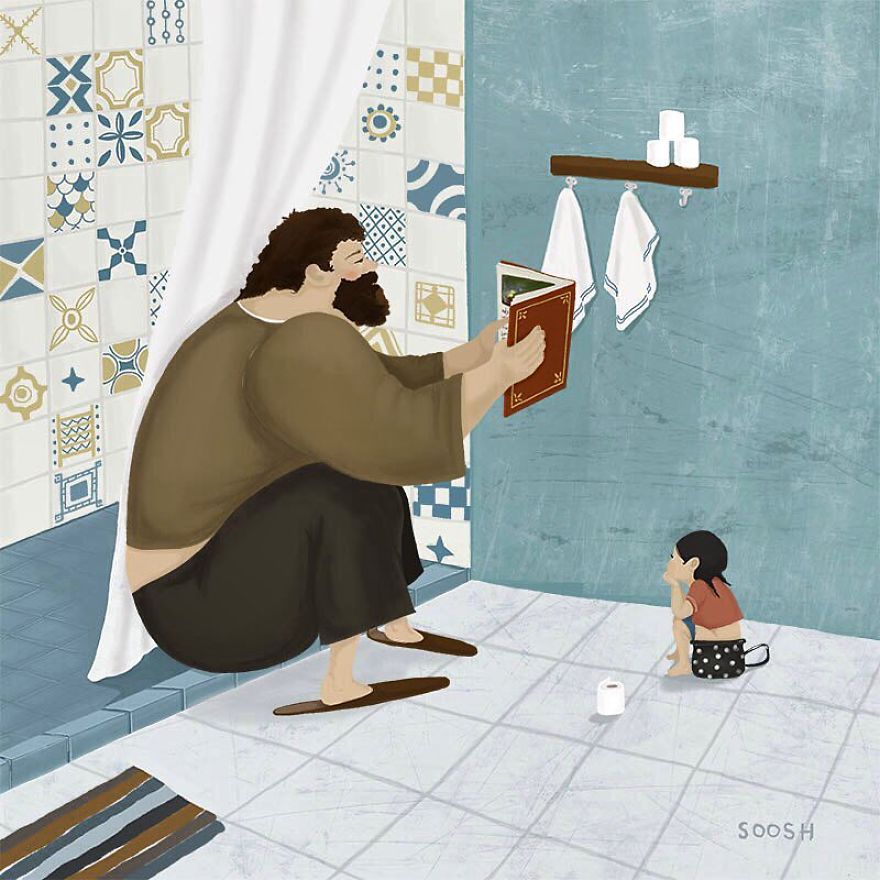 #29 He is always there to care for her when she falls
#30 As the family grows, so do his responsibilities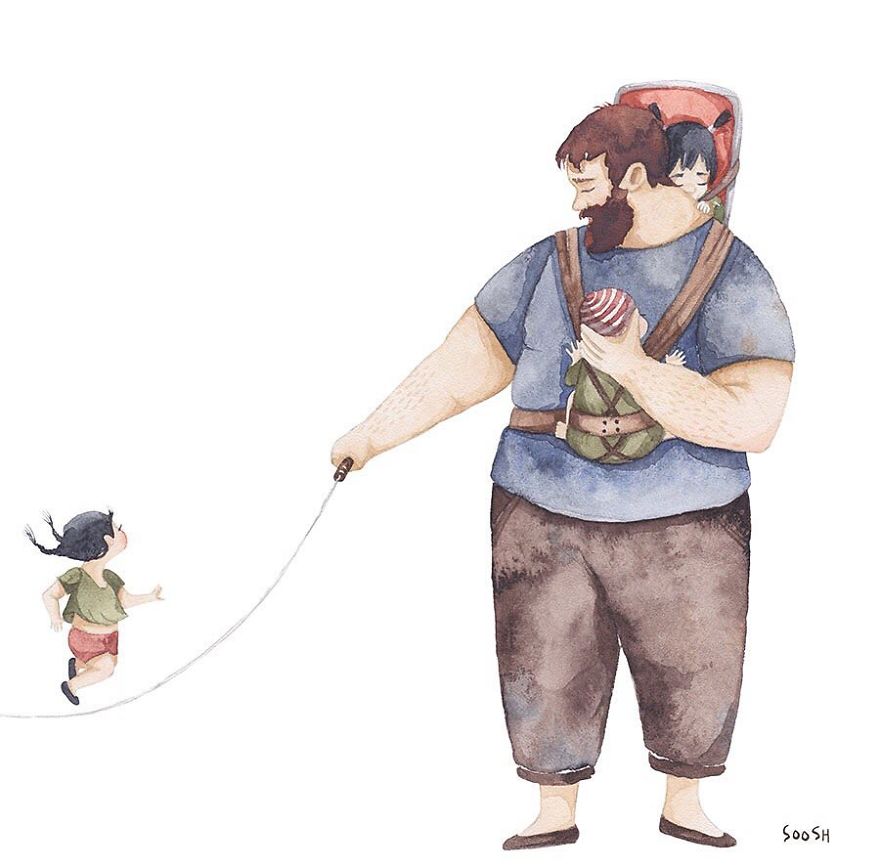 #31 Cooking together makes the meal better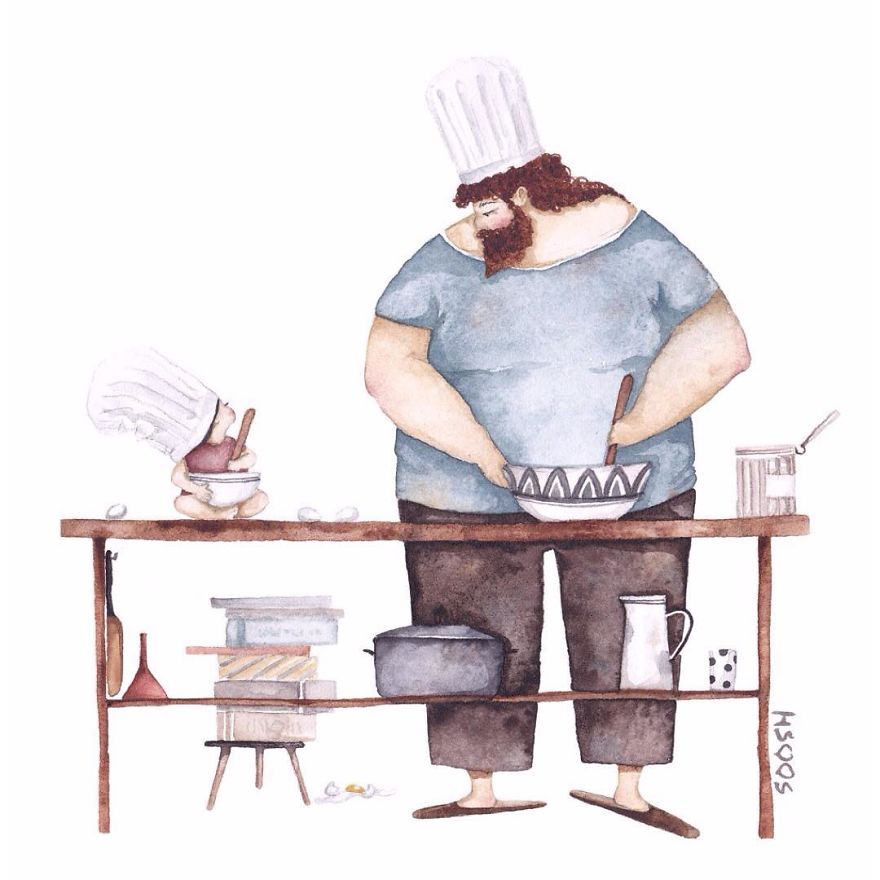 #32 He helps her reach for the stars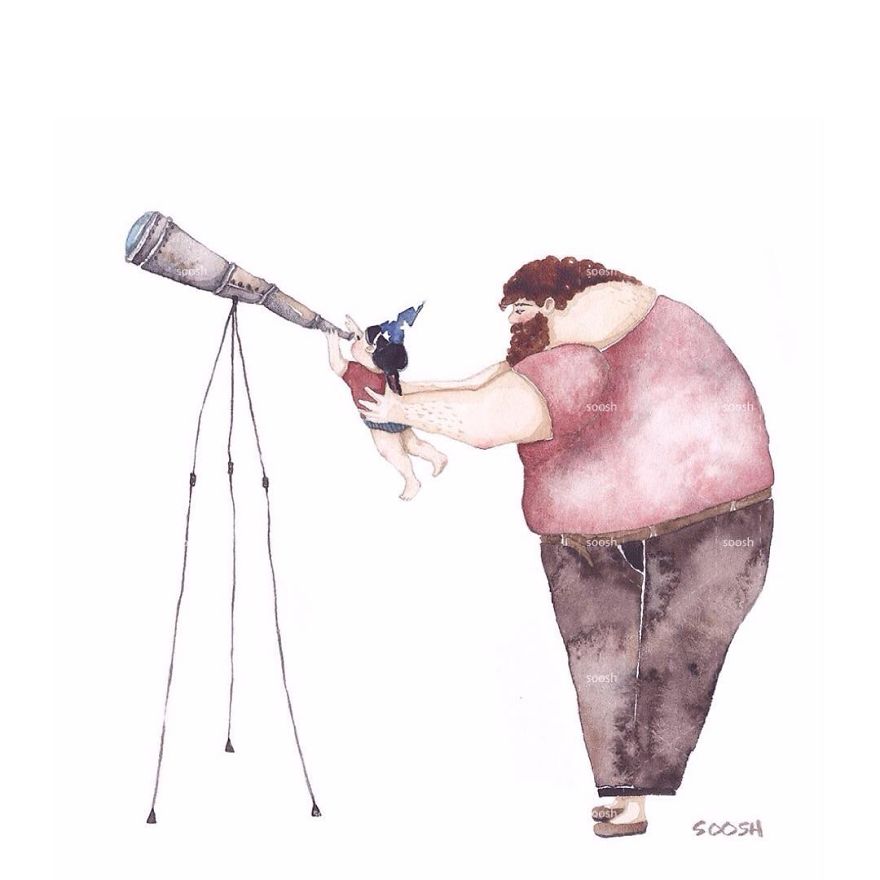 #33 He must teach her the value of the family that came before her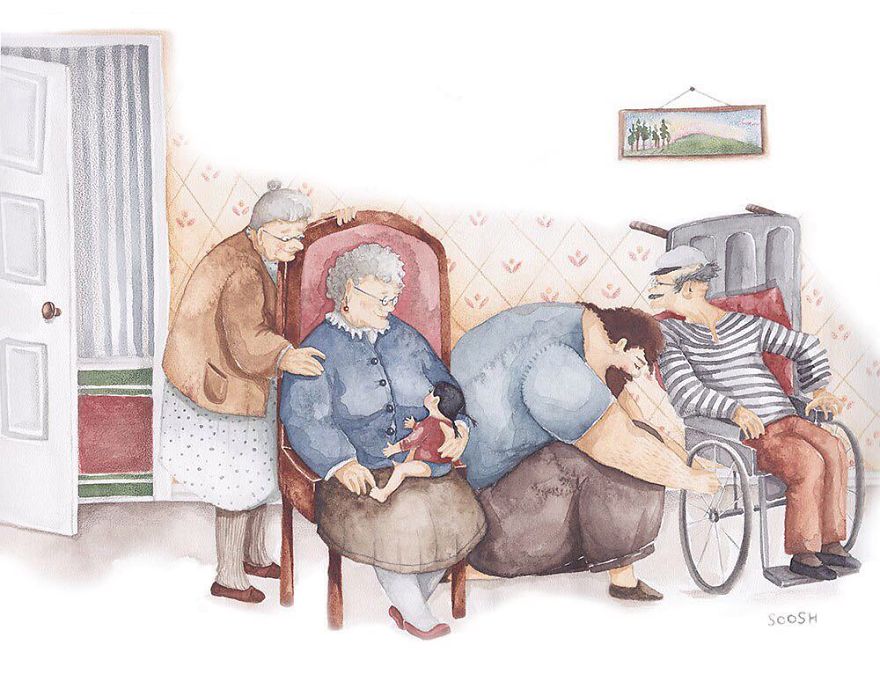 #34 Gone fishing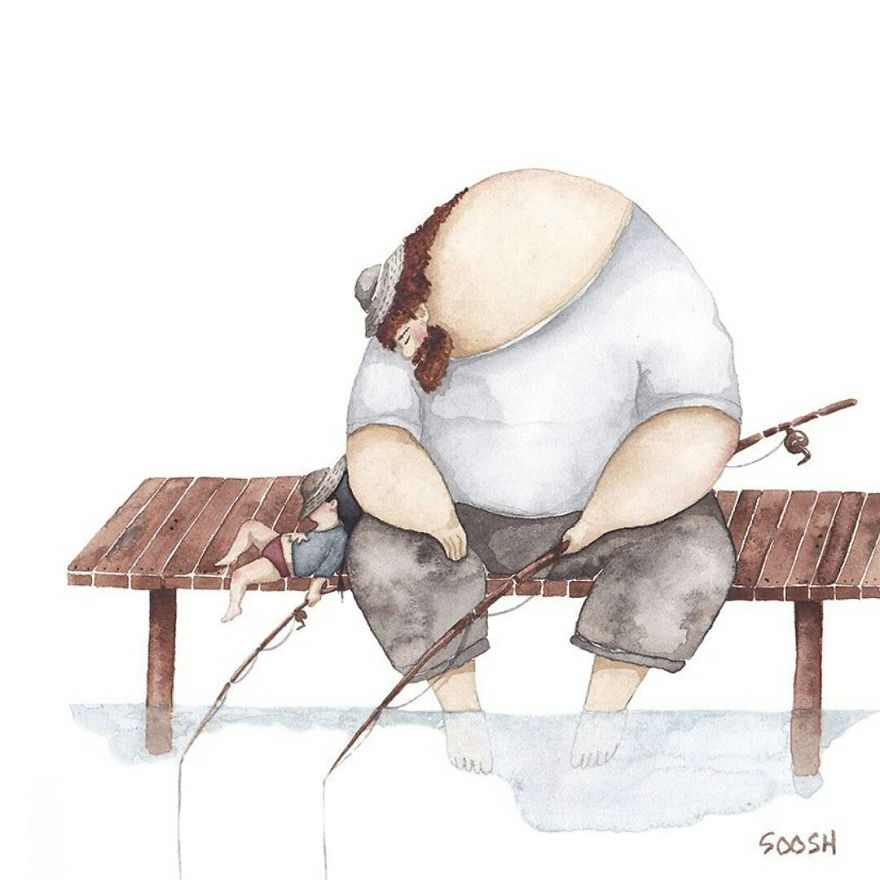 #35 A clean home is a happy home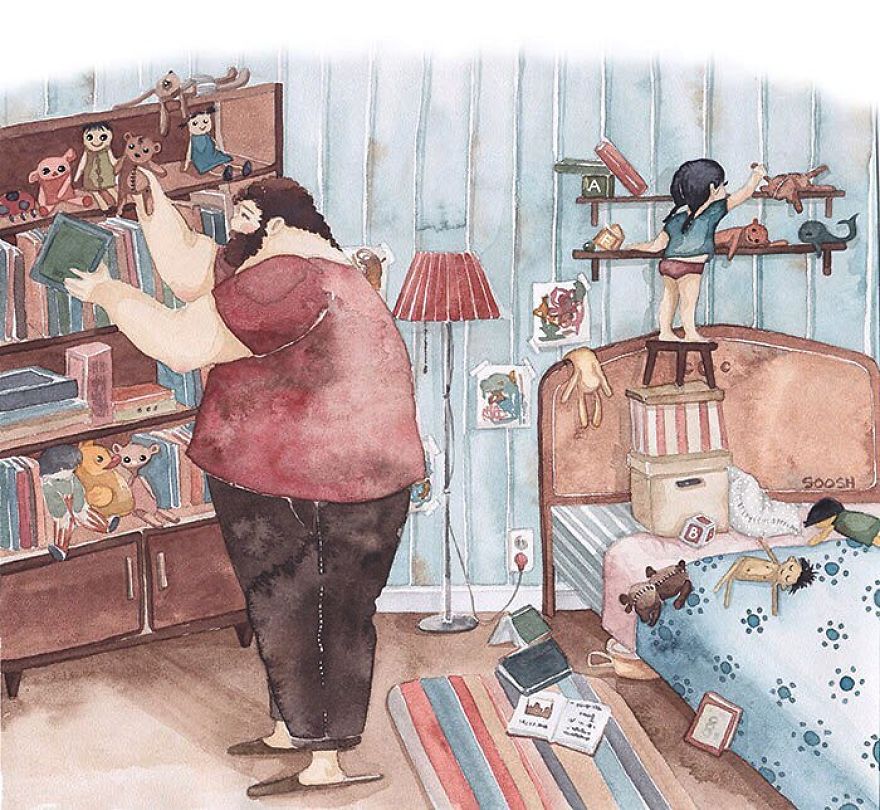 #36 Enjoying the sunshine with the family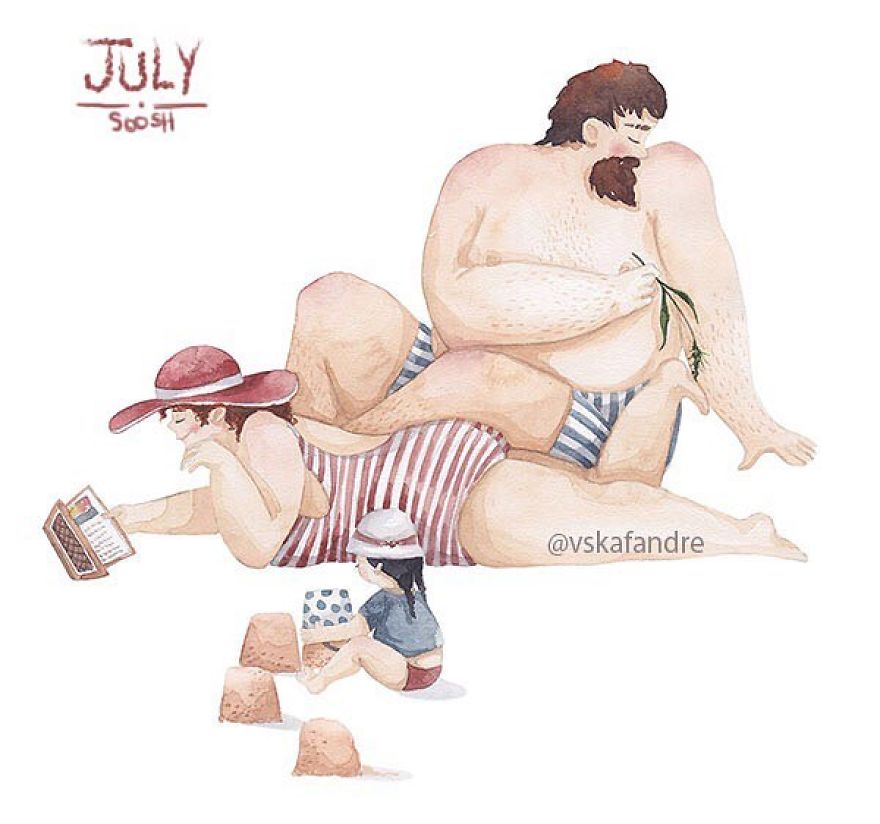 #37 He teaches her to be brave and try new things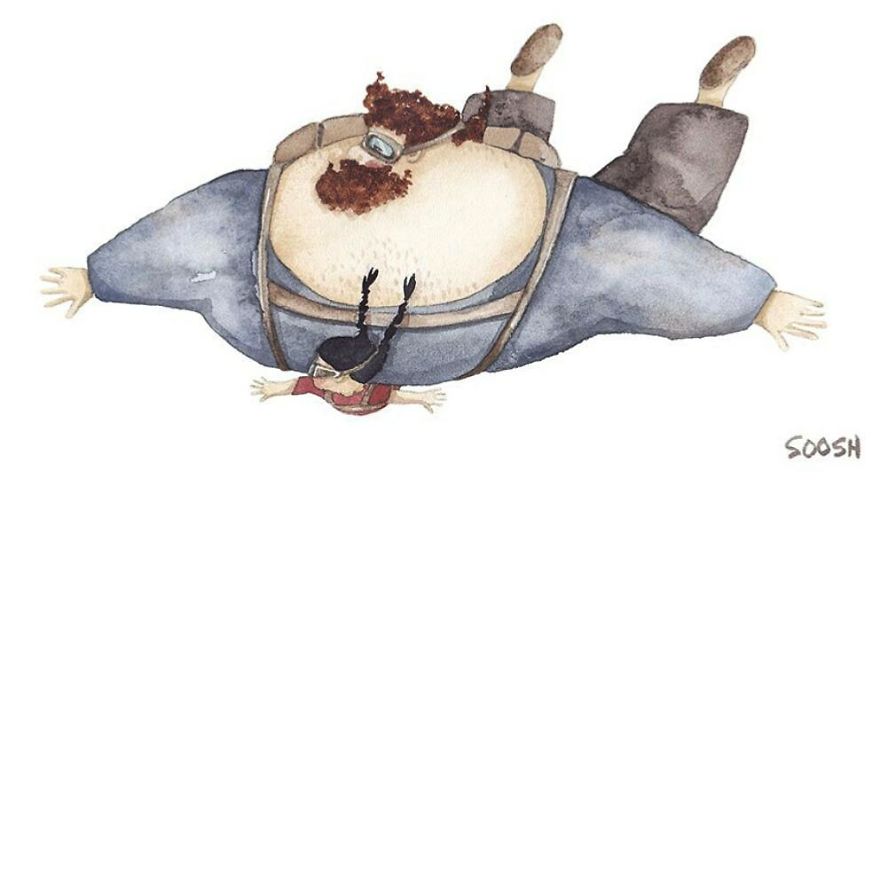 #38 No harm in a little goofing around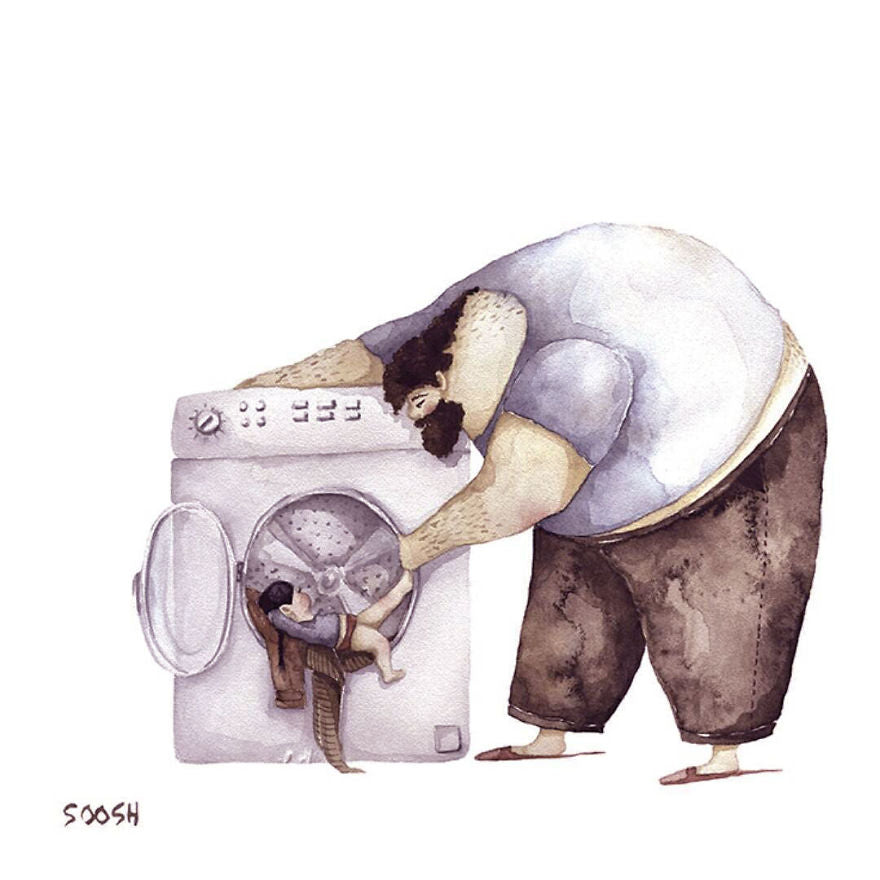 #39 A long day at the pumpkin patch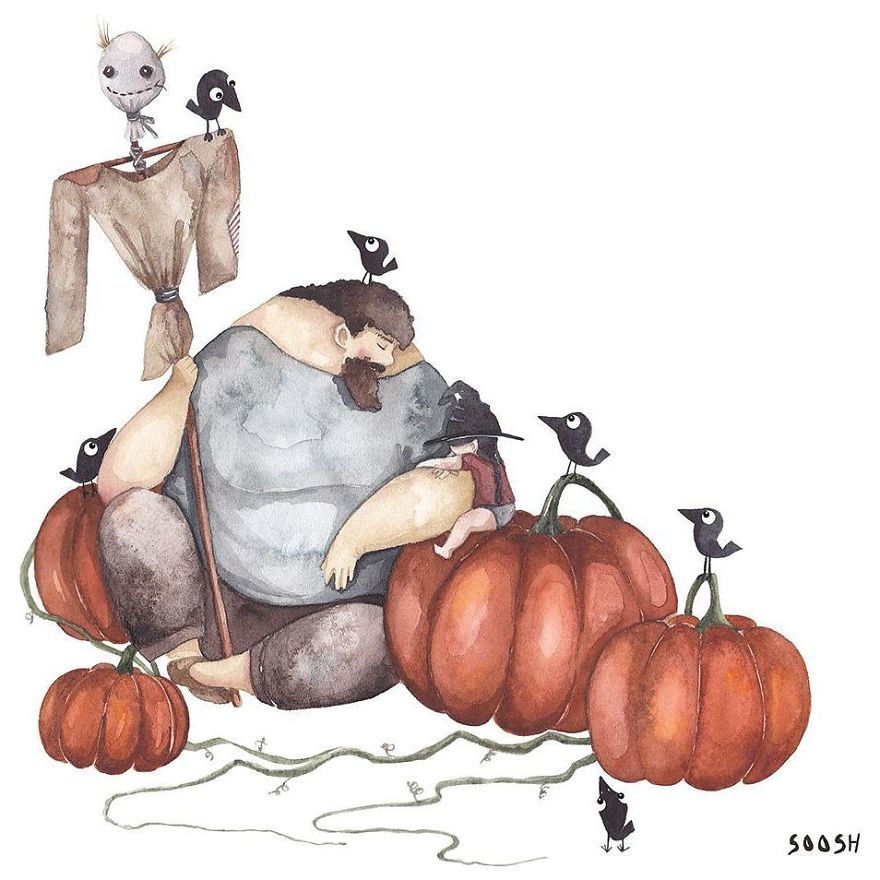 #40 Doing chores together gets the job done faster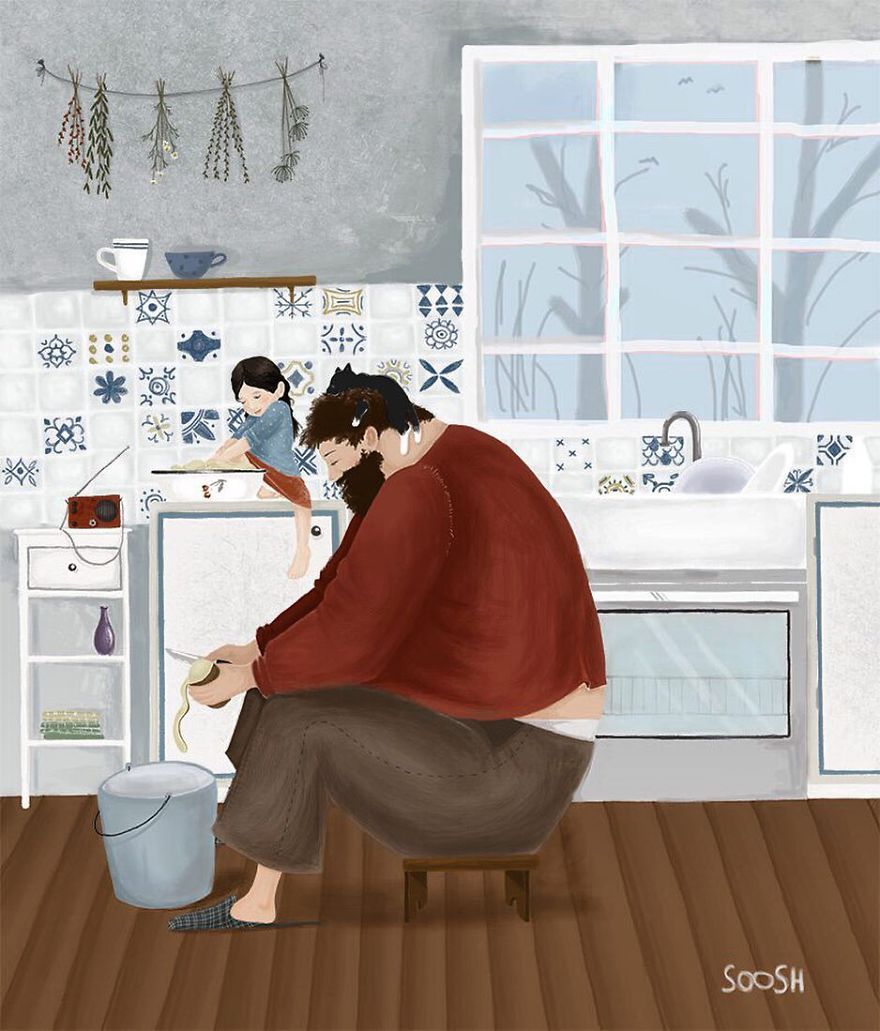 #41 Sometimes it's the simple things that make lasting memories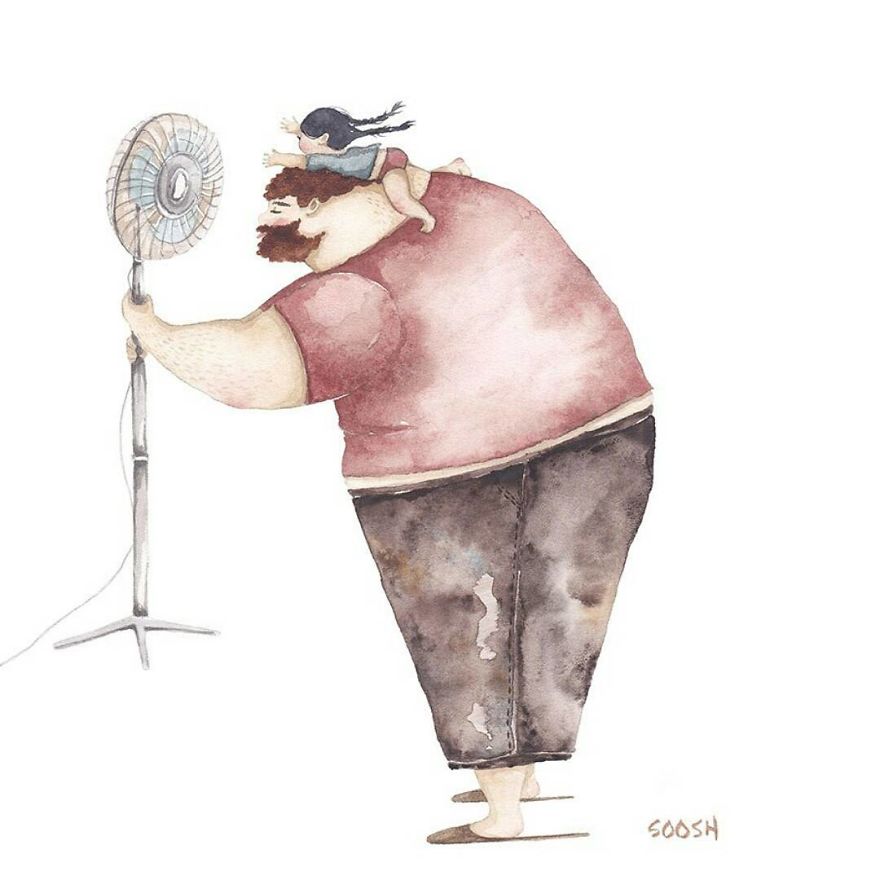 #42 Learning skills that will follow her though out life.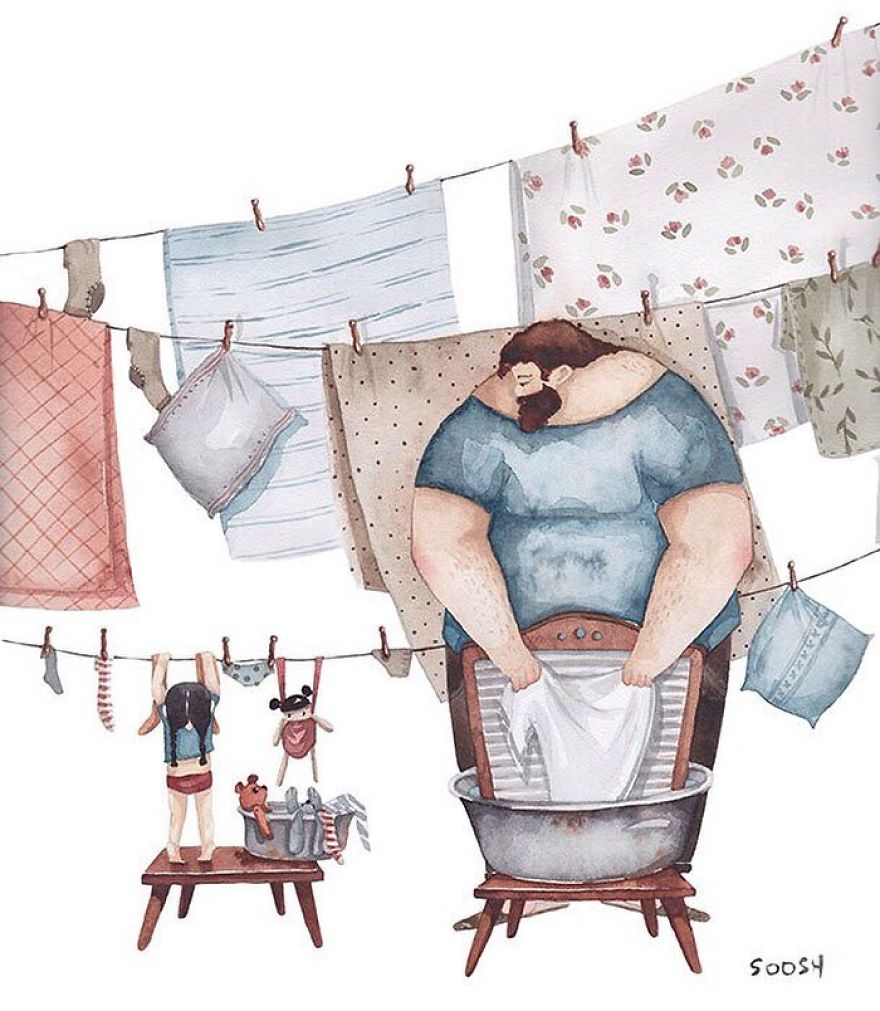 We hope you enjoyed these heartwarming paintings by  Snezhana Soosh.  Perhaps they reminded you of a special time with your family, or a fond memory of your father.  Take some time this Sunday to wish your father a happy Father's Day and let him know how important he is to you!   
---
---
1 COMMENTS
---
Leave a reply