Aperionaudio Theatrus T80 Cinema/Studio AMT Ribbon Tweeter Monitor Speaker
Theatrus Cinema Installation Speakers-T80
Home Theater has been growing ever since the invention of the 5.1 surround sound format which was introduced in 1990 by KODAK and Optical Radiation Corporation. Blasting into the market with releases like the classic Days of Thunder and The Doors (film), this new trend was here to stay! In recent years with the development of Dolby Atmos, DTS:X, and Auro 3D, the demand for high-quality multi-channel speaker systems has constantly been raising the bar. Speakers and subwoofers are being pushed to the limits, creating a demand for a speaker with higher SPL's, detailed dynamics, better dialog clarity, and high power functioning internal components.
Not too long ago in 2014, the first ever Dolby Atmos enabled Home Theater AV Receivers were unveiled to the world, sparking the next best trend in Home Theater - Fully immersive 3D surround sound! At Aperion, we had been monitoring this very closely and shortly after in 2016 we knew what needed to be done - Create a speaker that would solve all of the above problems that traditional home audio, or pro audio speakers were not capable of. Breaking away from the traditional design framework, the Theatrus speaker combines a new driver layout, new woofer and tweeter materials, and enhanced crossover tuning and network, allowing placement of speakers behind a projector cinema screen. Theatrus not only excels in home theater applications, but also provides honest, detailed, accurate, and true reproduction for mixing and mastering recorded music. After 5 years of unremitting efforts, we unveil a new generation of cinema installation speakers - Theatrus!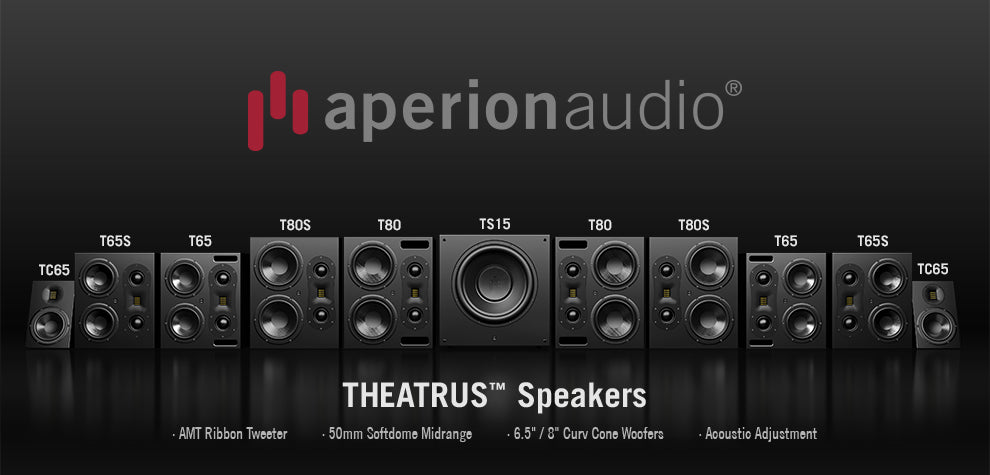 Theatrus T80 Cinema Installation Speakers
The T80 is a 3-Way design, featuring an array of five (5) drivers, which fuses into a superforce of sound quality that is designed for home theater, custom installation, professional music studios, and film studios. It's not all about sound though, the speaker has a clean and smooth appearance. The Aperion crafted AMT Haier Ribbon Tweeter, and Dual 2-inch Soft-Dome Mid-Range Drivers are housed in a custom designed aluminum faceplate. Enhanced low end is produced by Dual 8" Woofers which were crafted from German Propex Fabrics Curv material. The T80 offers higher sound pressure levels, suitable for larger listening environments. High-Efficiency plus High-Power makes for an explosively wide sound field. Theatrus speakers are extremely flexible for placement for even the most difficult of rooms. Placed On-wall, In-Wall, on the ground or on the ceiling, the Theatrus line can effectively cover most of the listening area. The speakers can be arranged vertically or horizontally, dependent on the application. Along with the integrated mounting inserts are two frequency tuning switch options on the rear of the speaker for even greater placement flexibility. So whether you choose to use the Theatrus speakers in a 2-channel music setup, or a full blown home theater with Dolby Atmos, DTS:X and Auro-3D, listening to the new Theatrus speakers will certainly impress the most discerning of ears.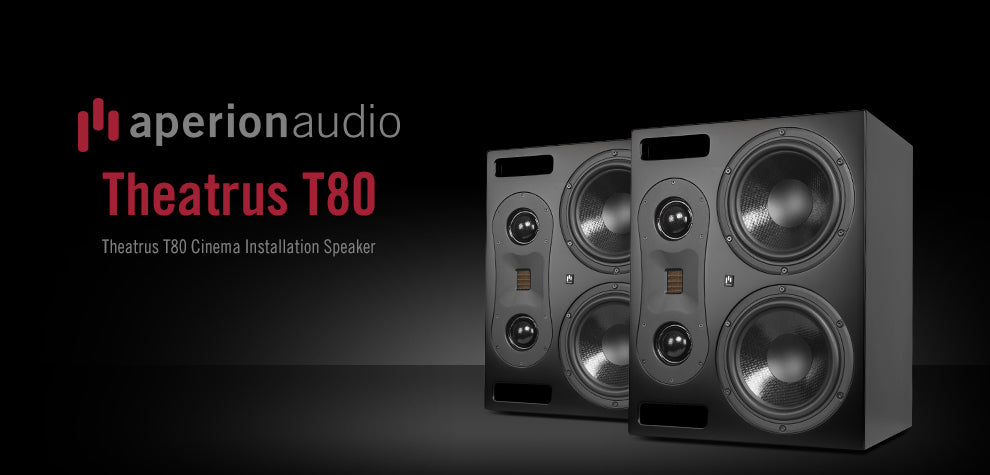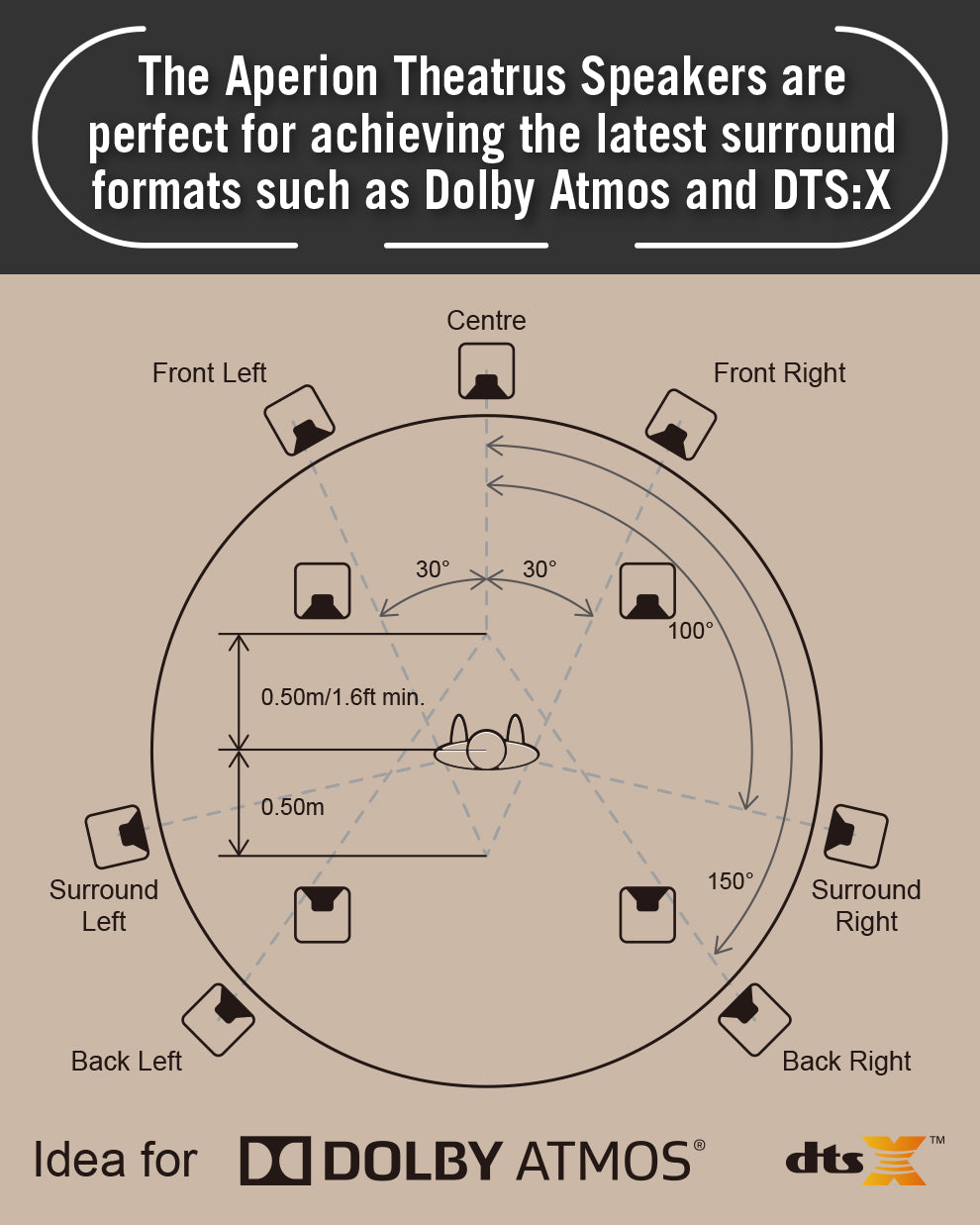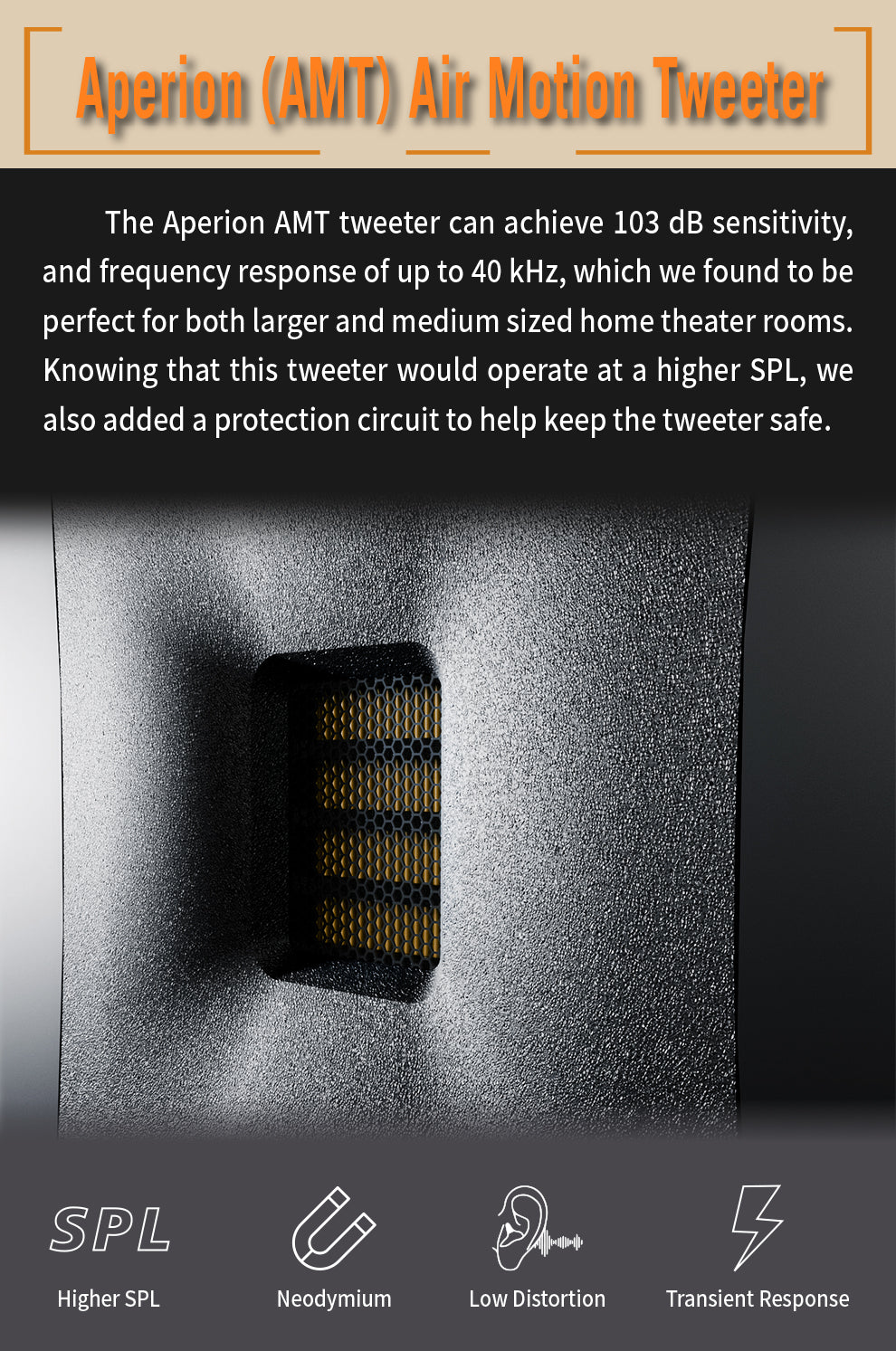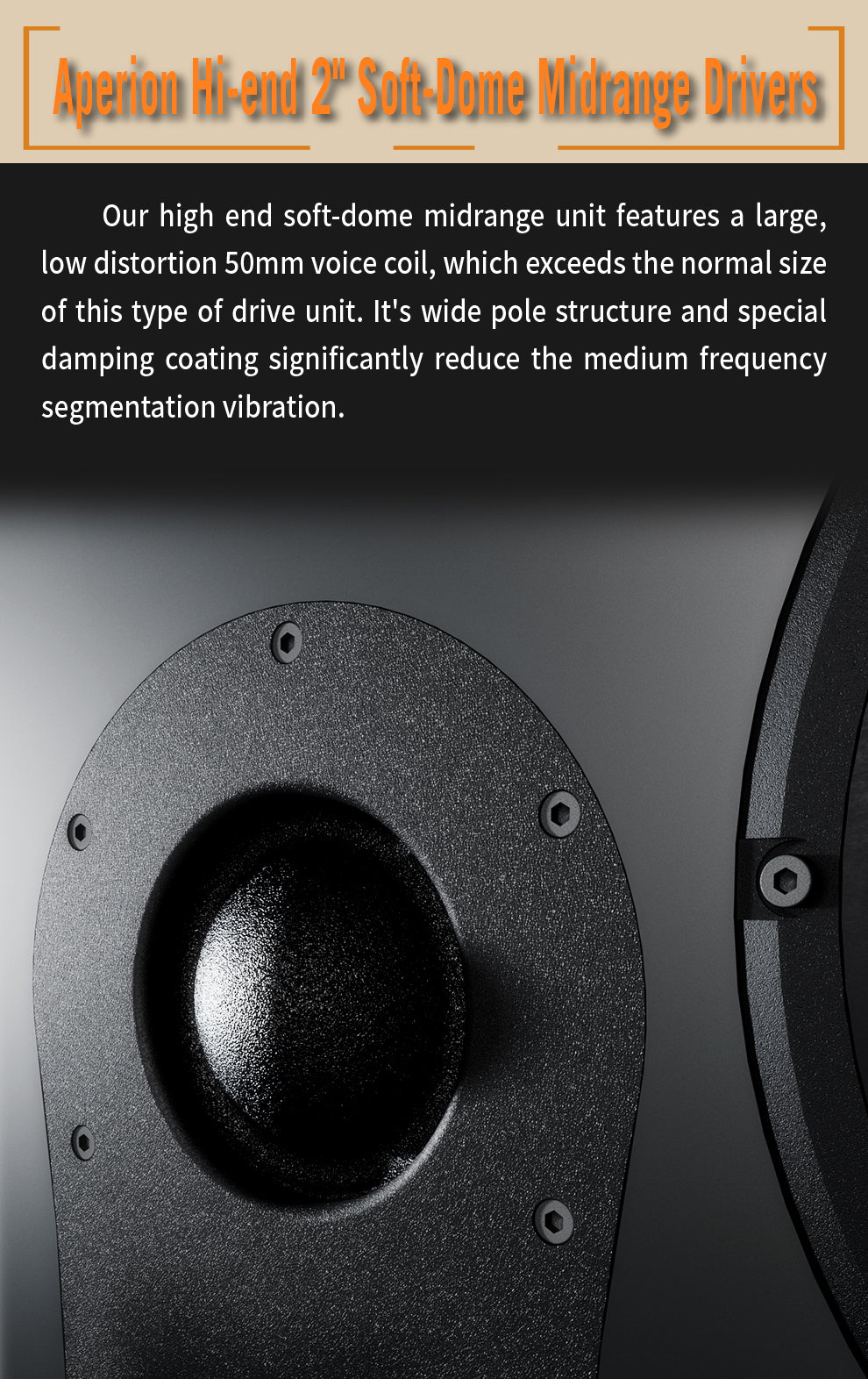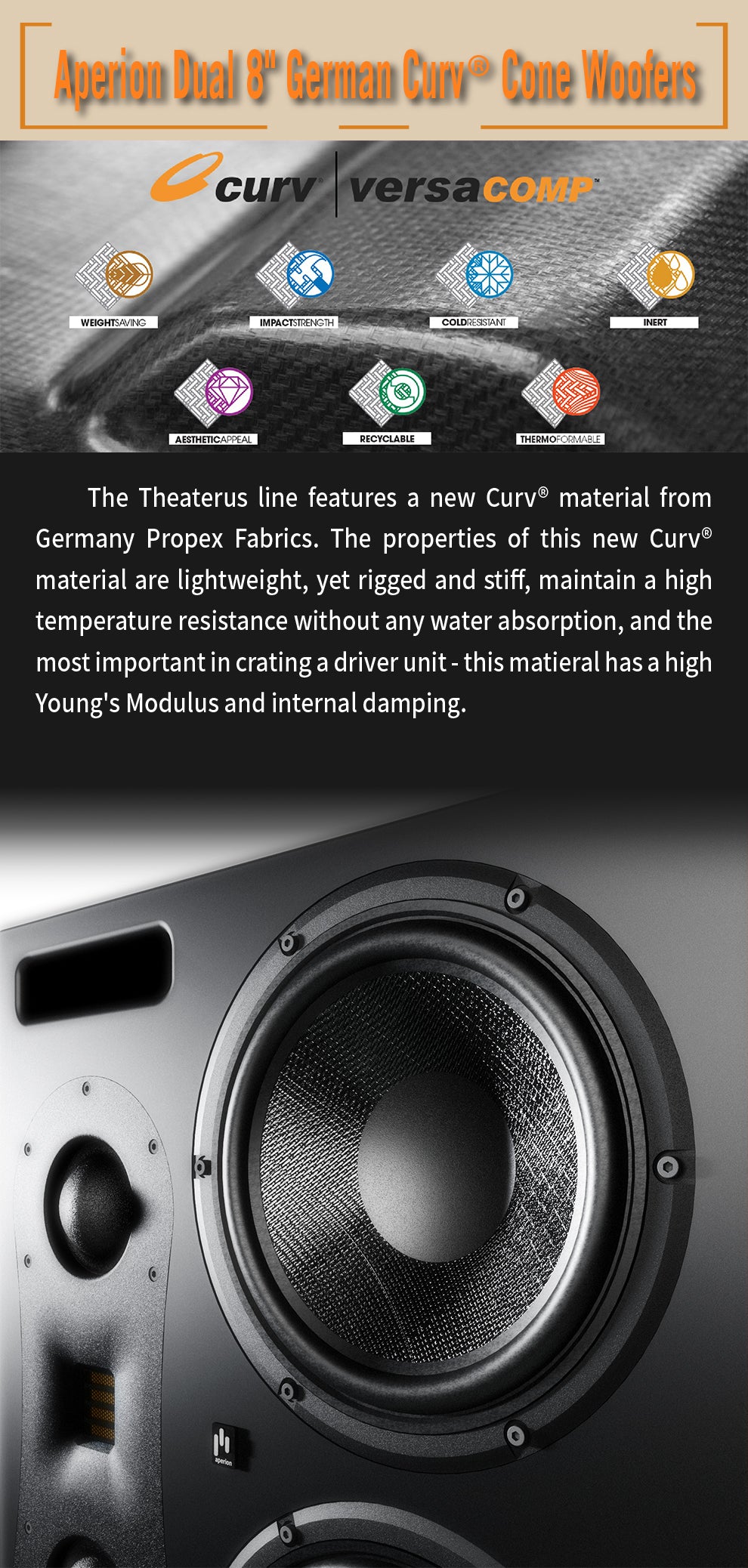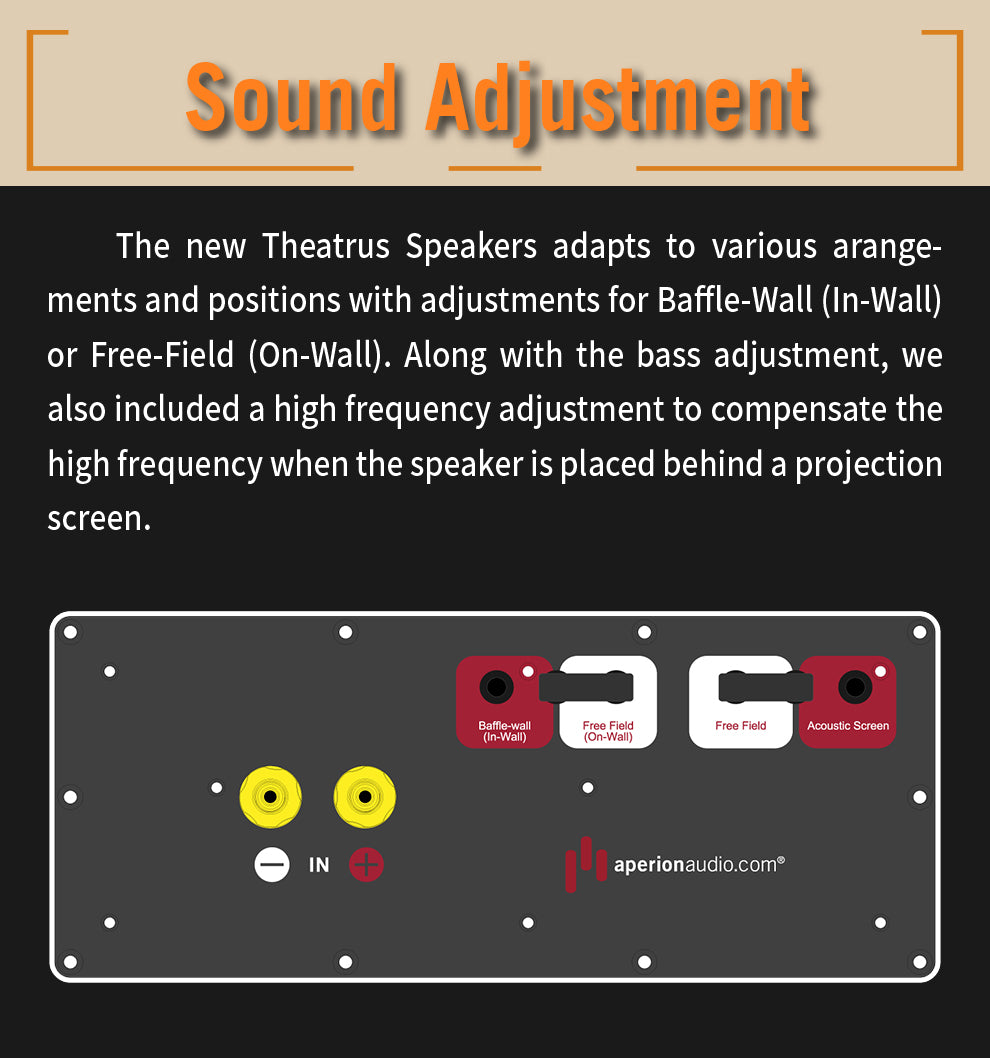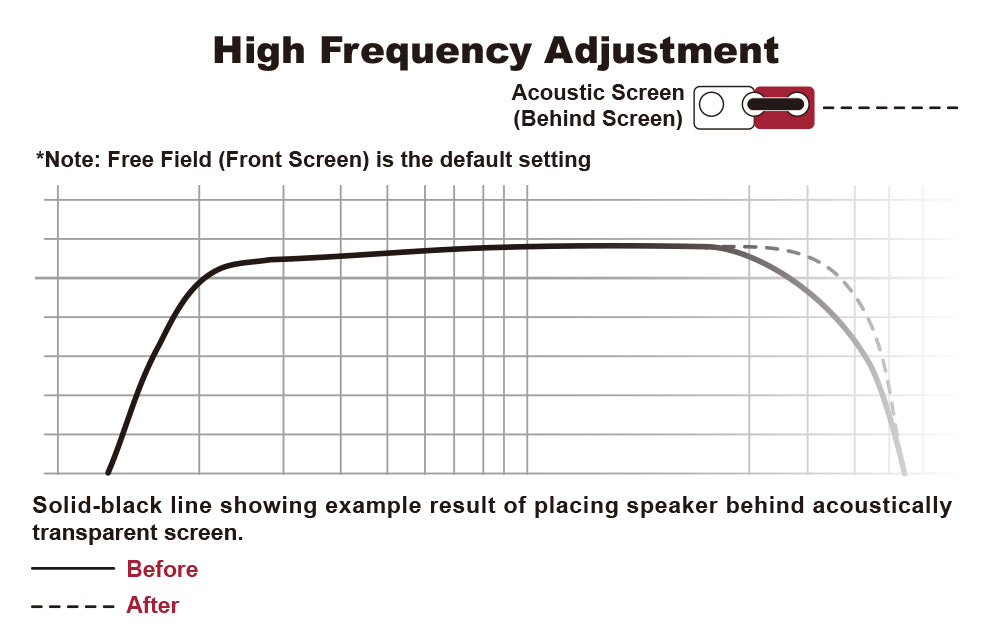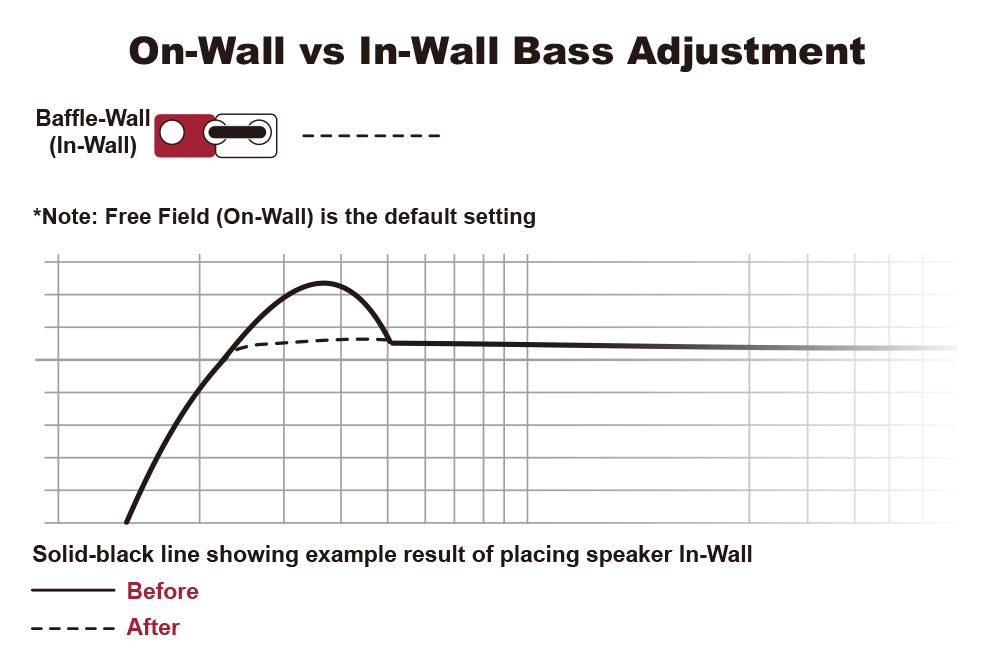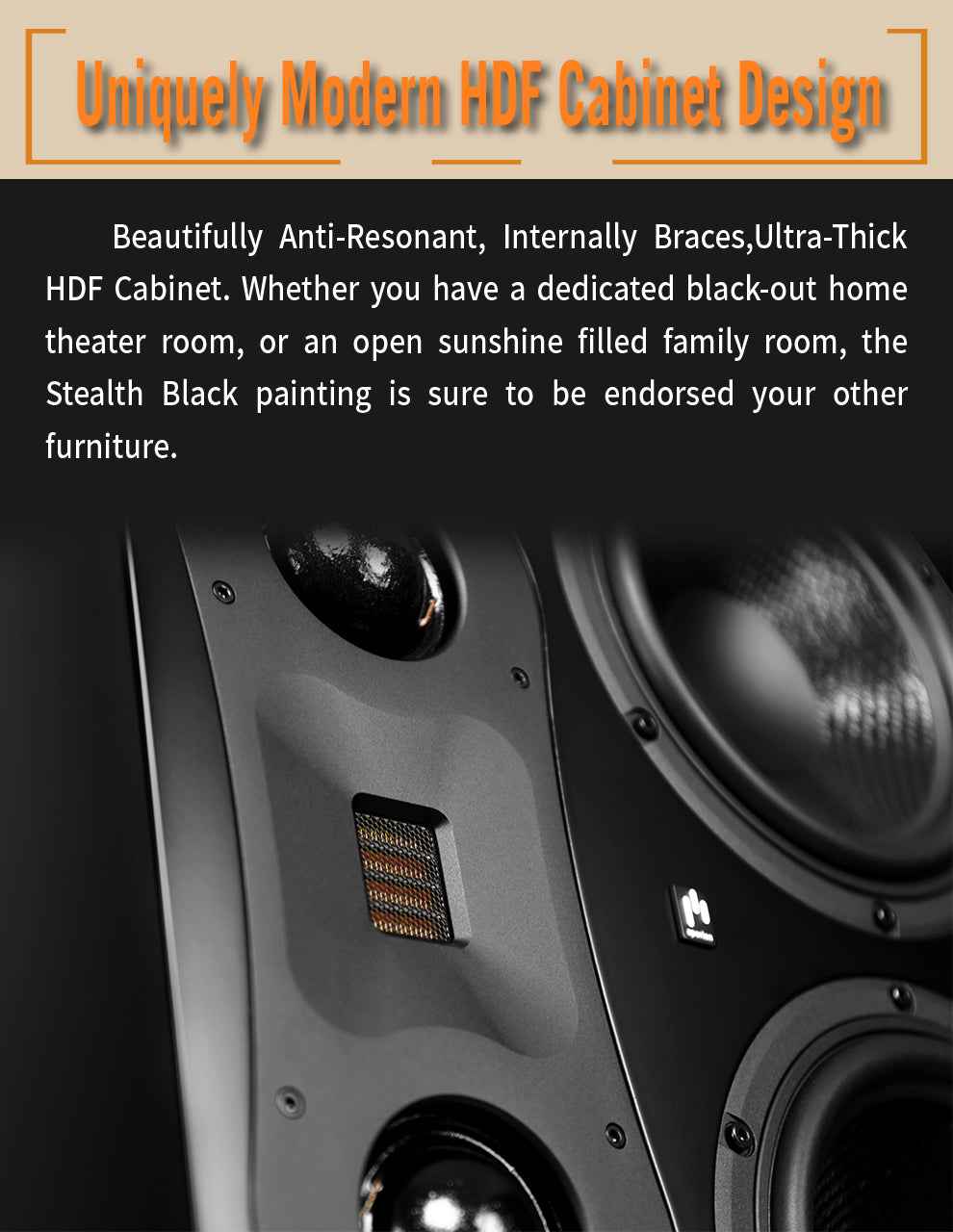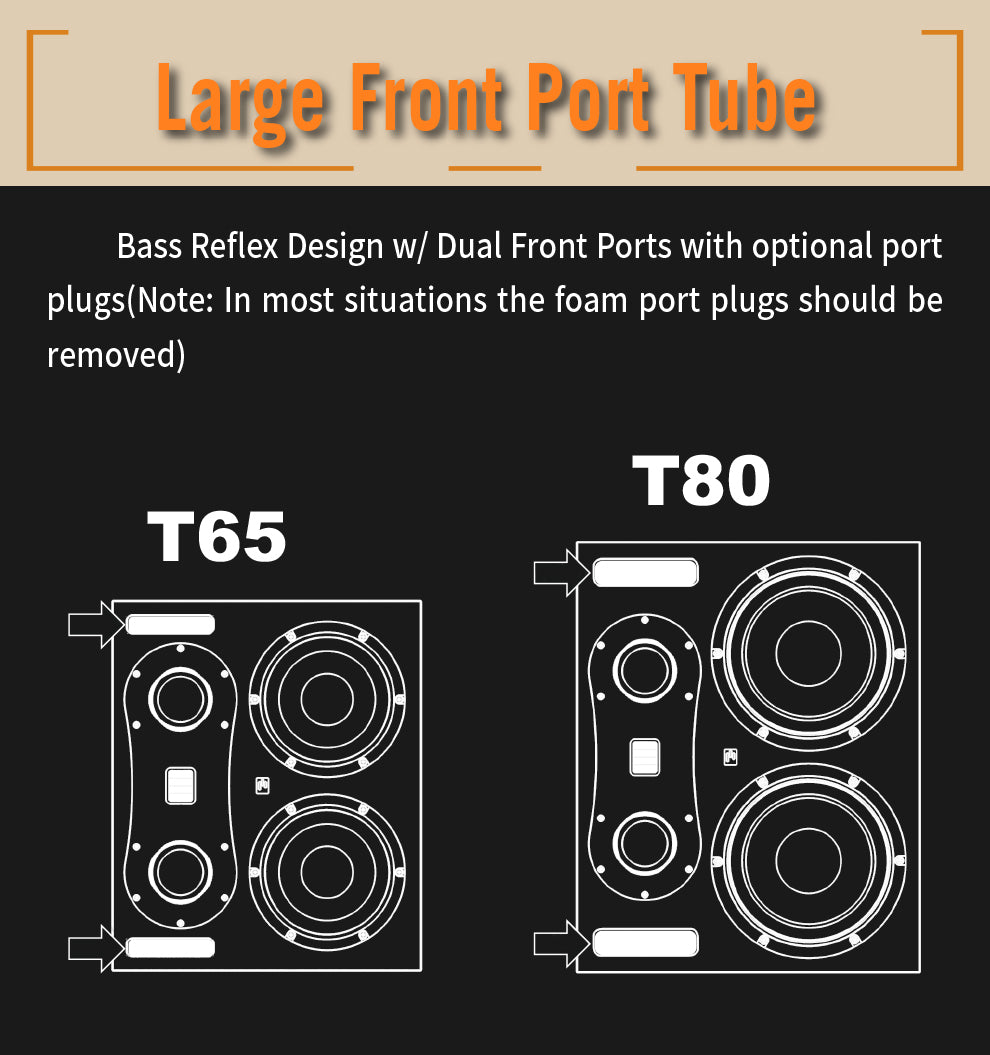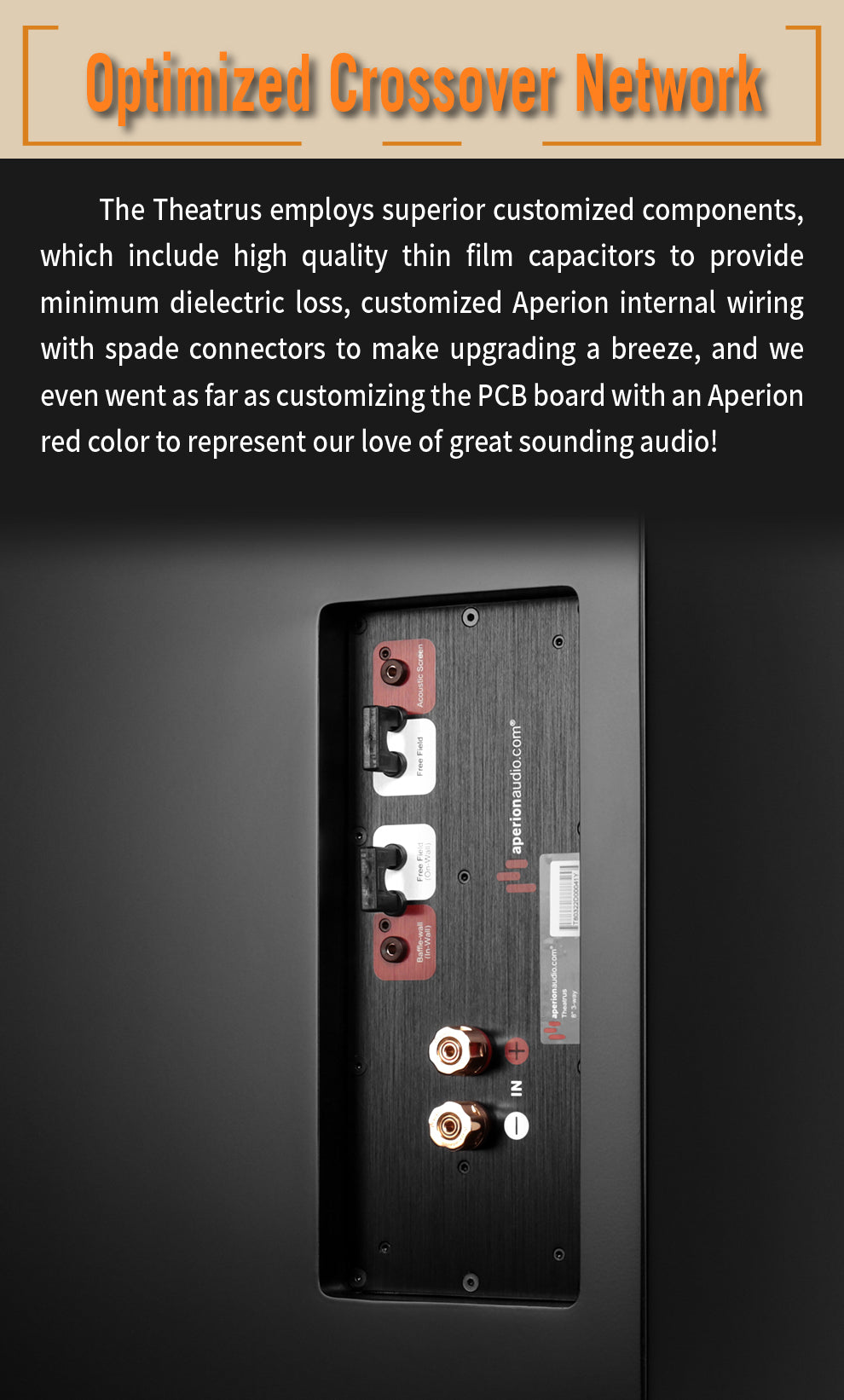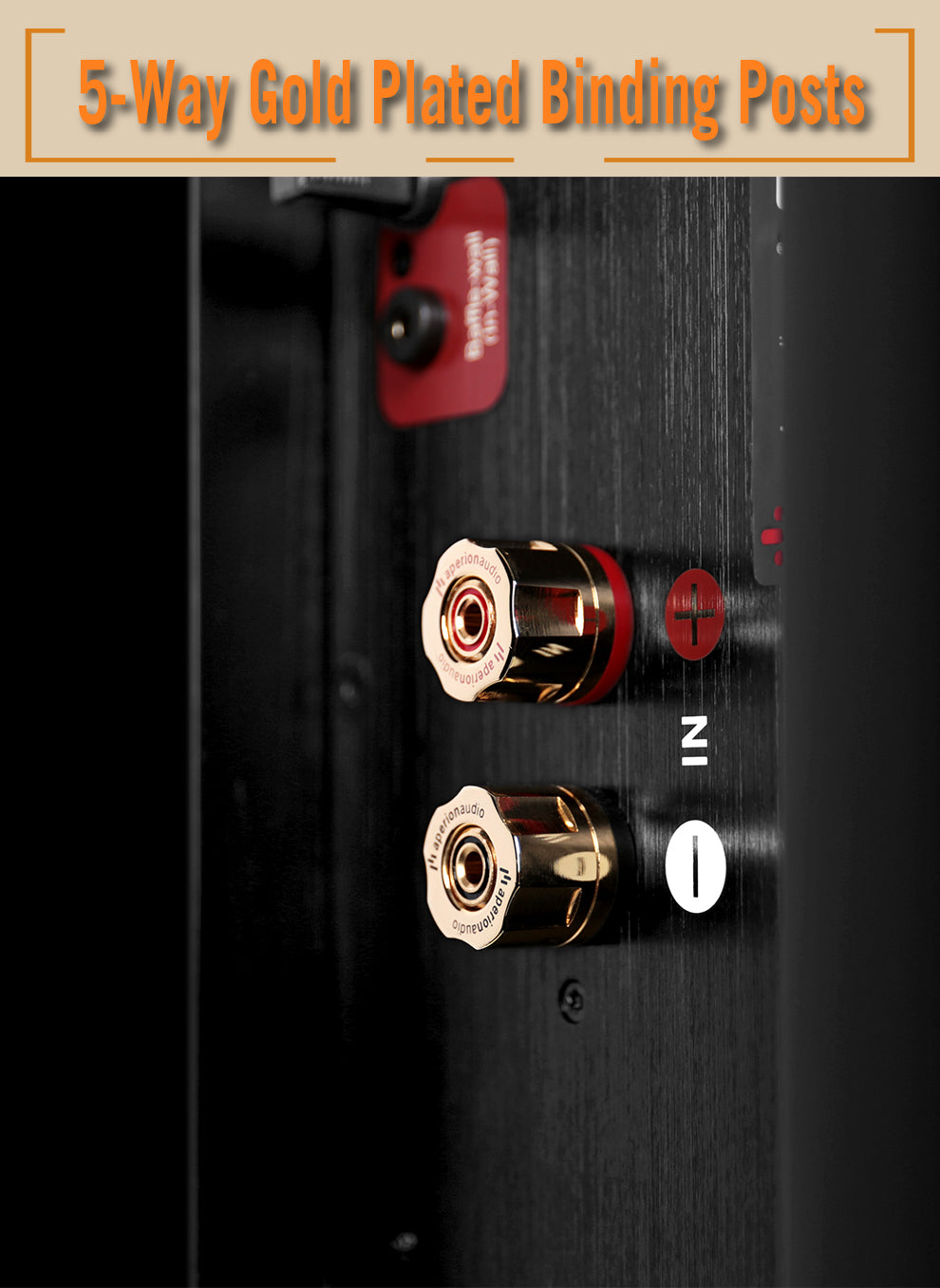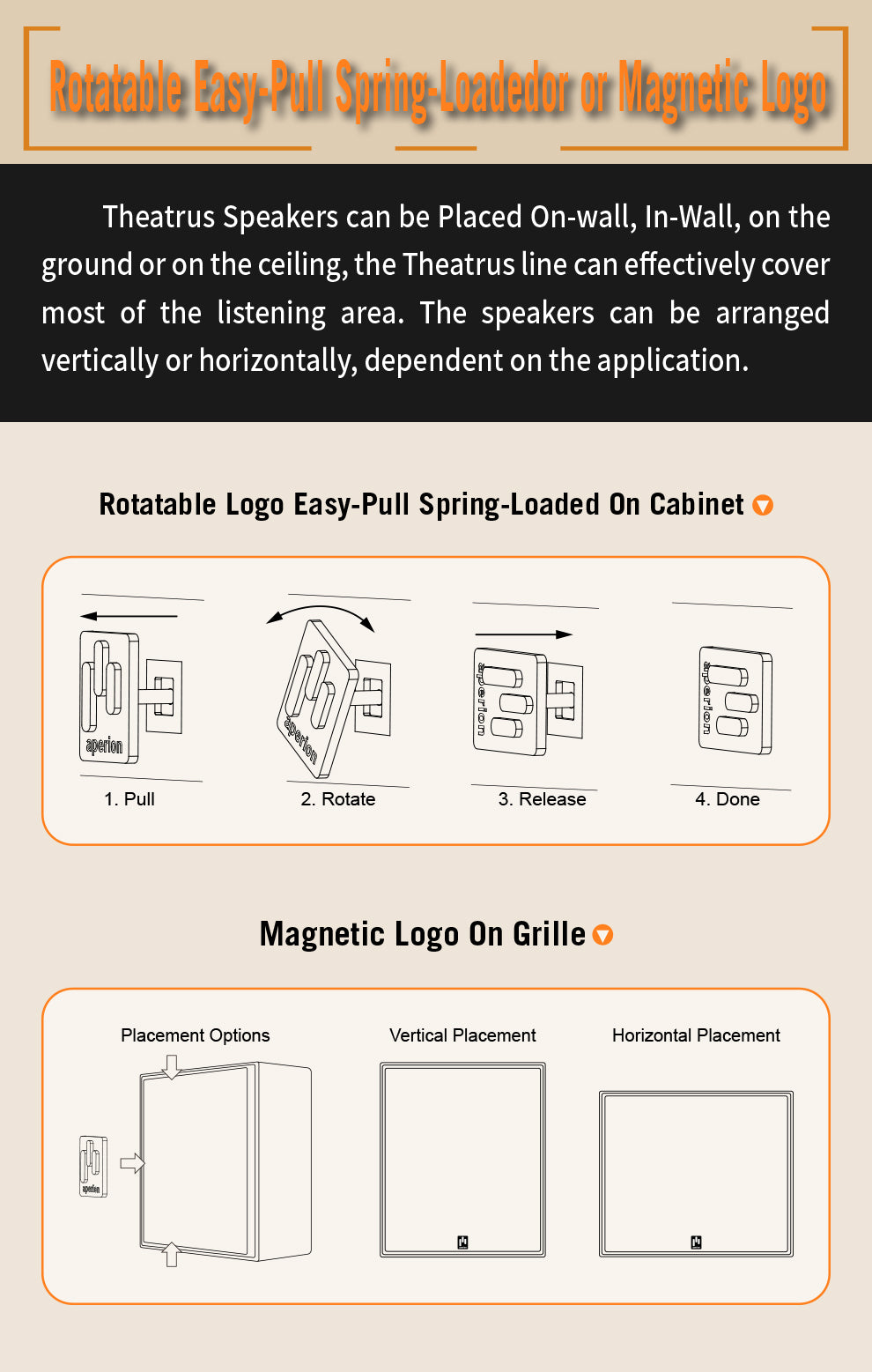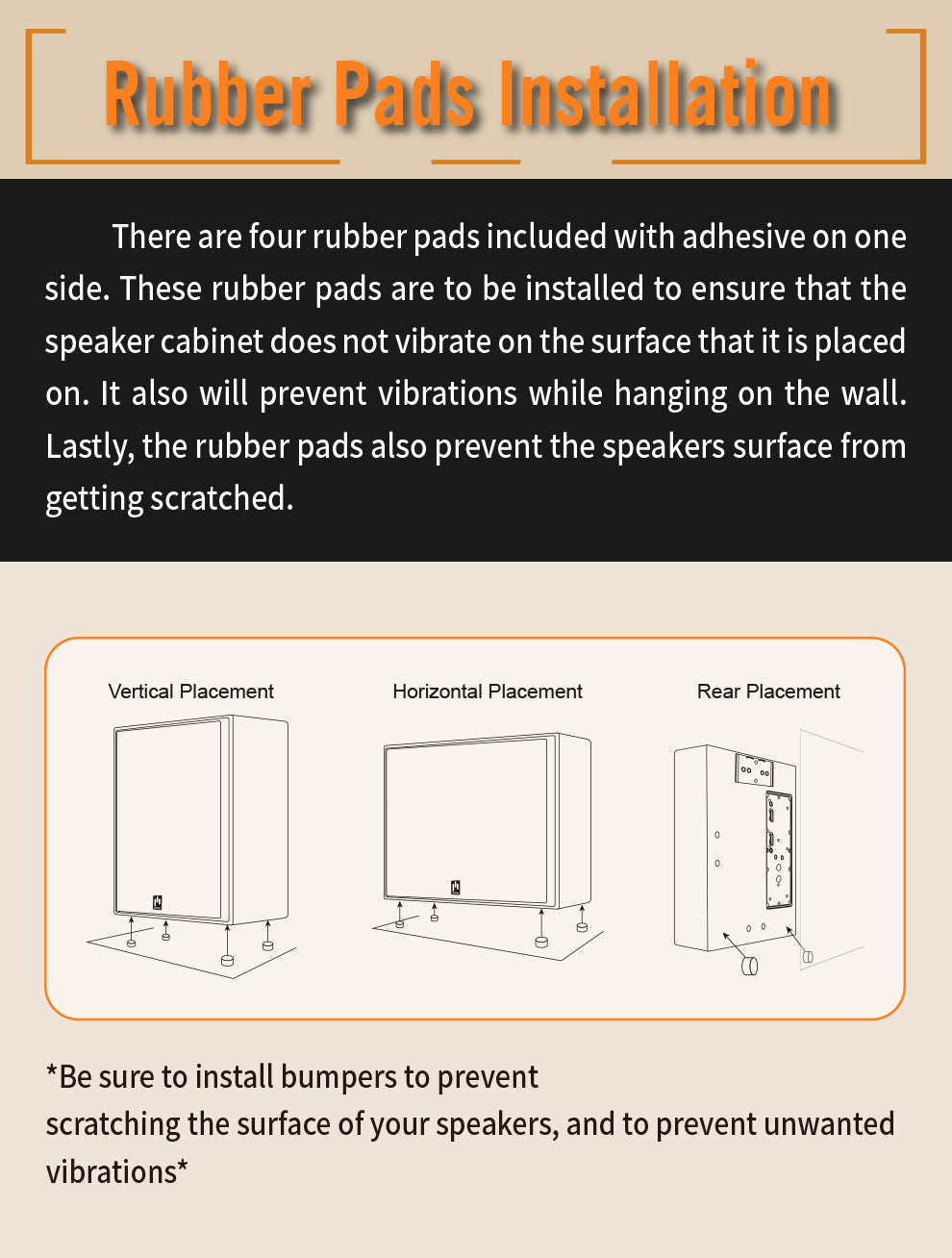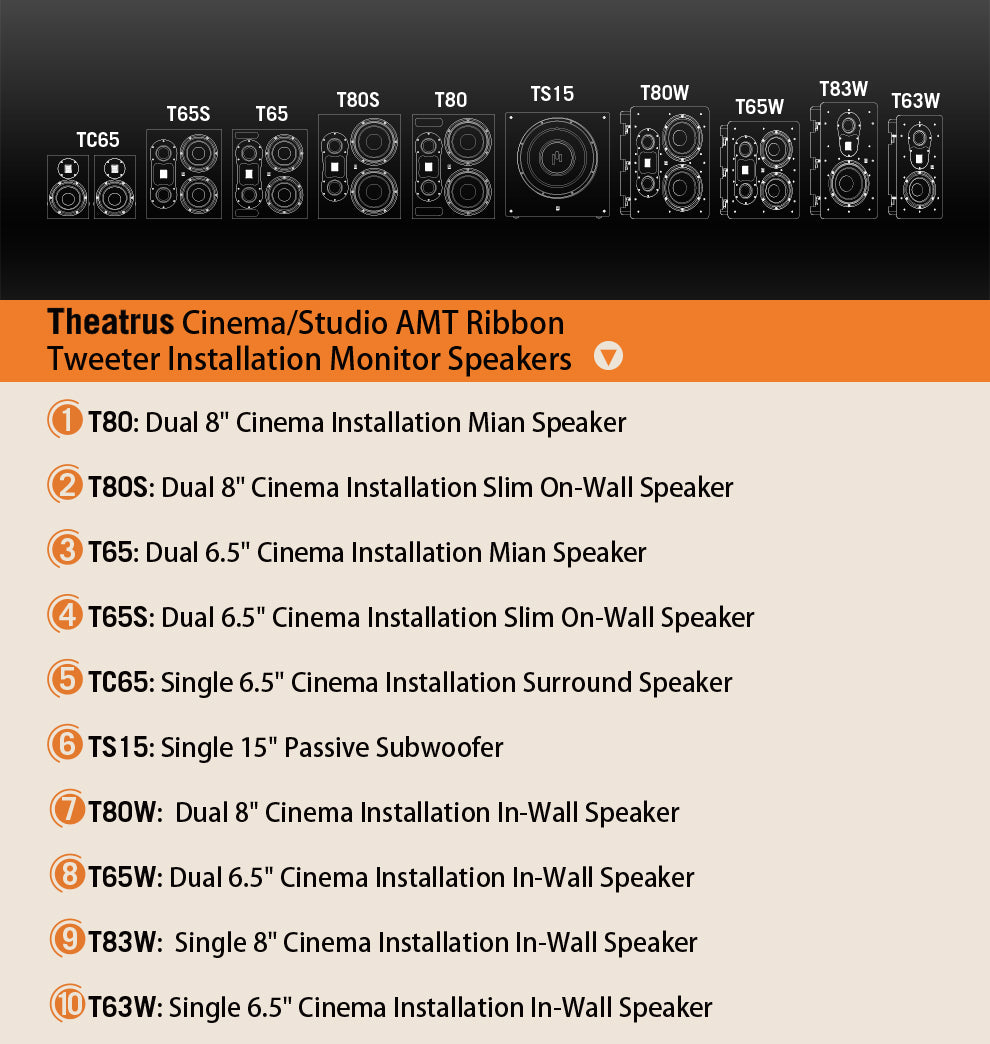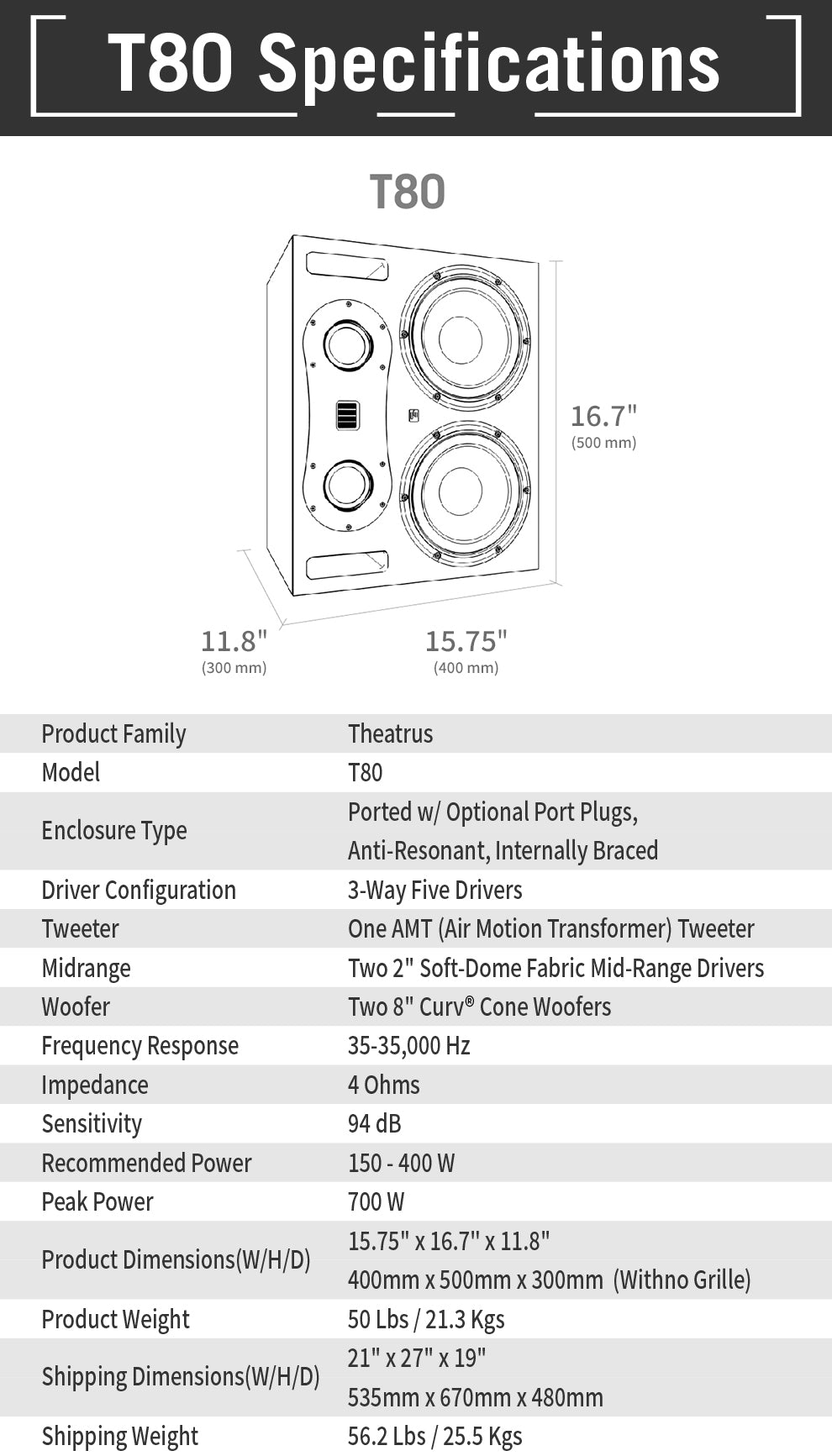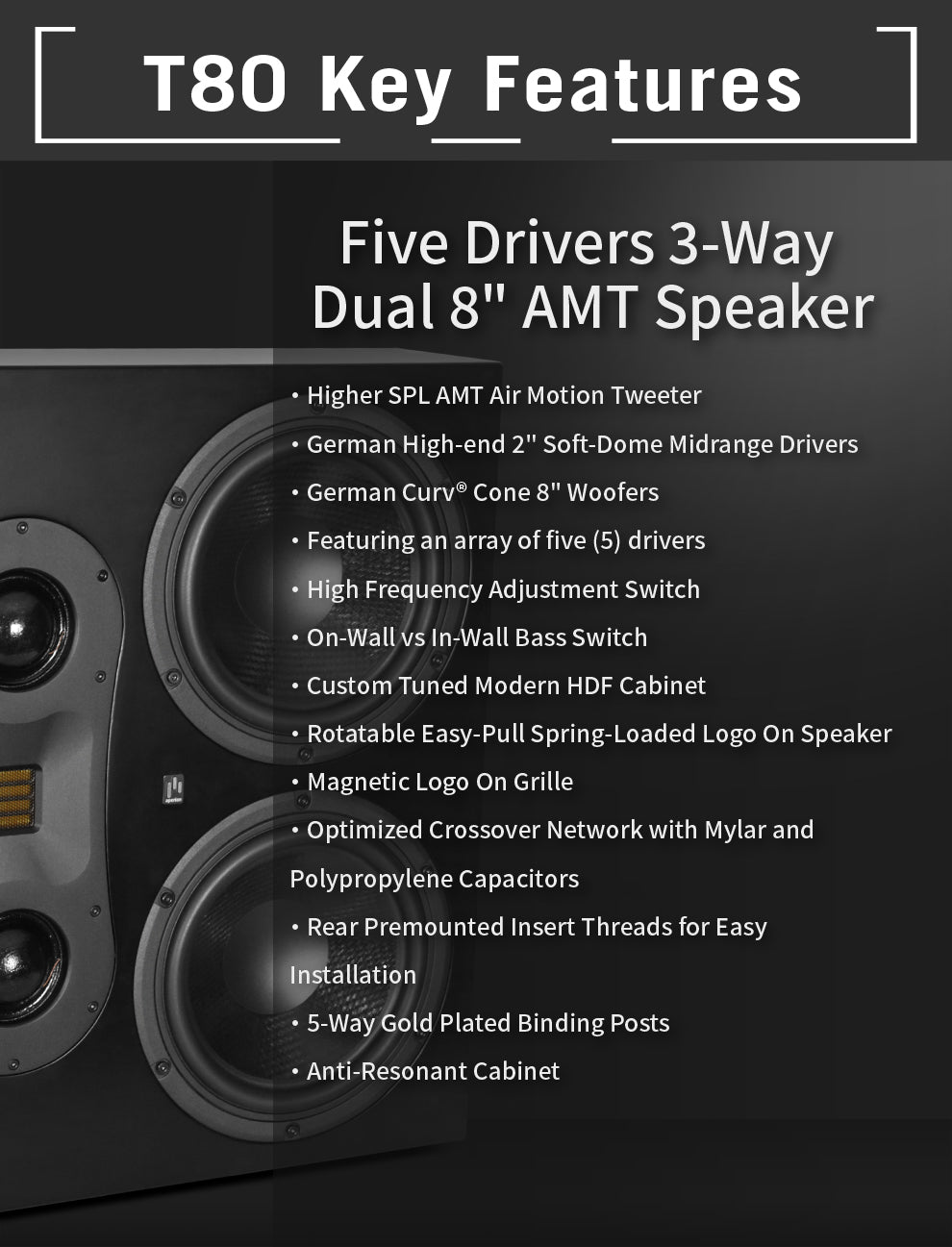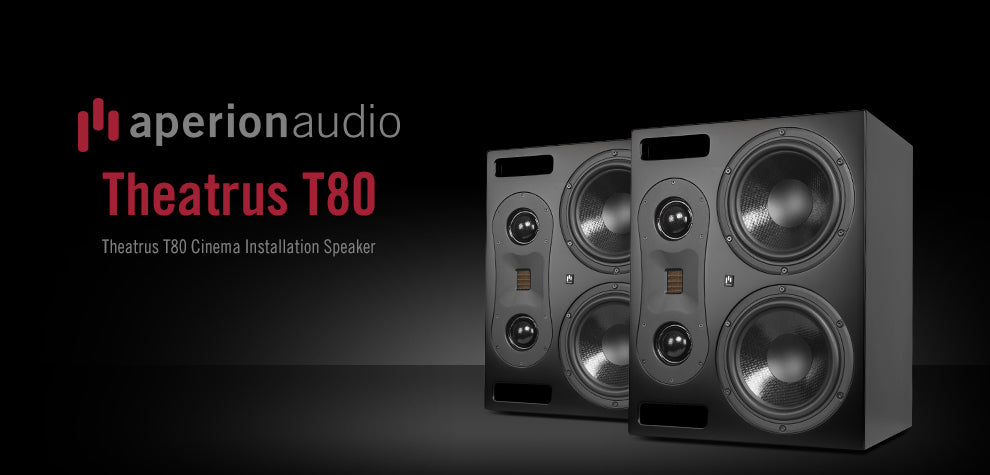 Sign up for our newsletter below, and join our social media groups to stay up to date with the latest news and information from Aperion Audio!
---
---
Leave a reply